You probably know the importance of natural light in a living or working space. Humans are organisms that aren't evolved for living inside, especially in a room without sunlight. So how do you prevent your office feeling like an inhuman cubicle?
These lights prove it's not all over for your office space if you have no windows. They've been designed to recreate natural, warm light that humans love. That's mainly because we've narrowed down your options to the top 6 lights you should consider for your windowless office. They've been approved by office interior experts, and have been praised for their warm but not overwhelming light. Customers are also reporting great longevity, so you know your investment is going to last.
They'll prevent the doom, gloom and fatigue that can curse offices without a natural element to them. So, improve your quality of life at the office, and make sure to take some breaks outside!
This product was recommended by Colin Haentjens from The Knobs Company
The HP-2 is great for offices, with or without windows, because of it's customization, clean aesthetic, and low cost. This fixture can be suspended, recessed, or directly mounted. Depending on the mounting style, the lighting can be direct, indirect, or a combination of both.
The color temperature selection ranges from 2700 Kelvin to 6500 Kelvin. For an office place, we recommend a cool white 3500 Kelvin, which provides a compromise between cozy incandescent and blinding sunlight.
---
This product was recommended by Katie Koeppel from STIR LLC
This light is ideal for mounting on hutches or floating cabinets. The slim profile is easy to mount and hide. It runs on a continuous dimmer for adjustable brightness and is compatible with Lucera occupancy sensor.
---
This product was recommended by Katie Koeppel from STIR LLC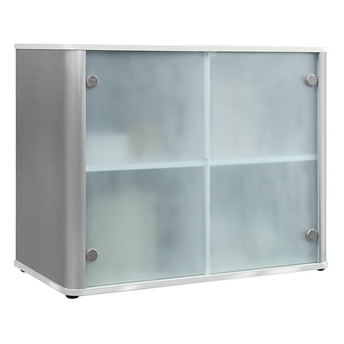 This storage cabinet features four cubbies with LED lights to provide accent lighting which shines through the tempered glass doors.
---
This product was recommended by Kalev Rudolph from FreeAdvice
Though designed for the bedroom, this highly customizable lamp, clock, radio, and alarm is the perfect addition to any dark office. With seven colors and 20 brightness adjustment settings to choose from, you can bring any mood you like into the office.
If you're looking for natural lighting that mimics the outdoors, this is the lamp for you. Perfect for a home office, the built-in alarm is perfect for helping maintain your daily schedule and productivity. You can choose between seven alarm sounds (which can also function as white noise), including Birdsong, Ocean Wave, Streams, Beep, Wind bells, Soft Music, and Piano Music.
---
This product was recommended by Kalev Rudolph from FreeAdvice
This lamp is on the higher-end in terms of price point, but the quality and design are unbeatable. Made out of a hand-blown glass bubble, the Oda Small Lamp is a warm and beautiful addition to any space. Bringing a bit of modern design can take away from the lack of windows and provide a focal point to ground your workspace. An ode to artisan craftsmanship, this is the BMW of desk lamps.
---
This product was recommended by Kalev Rudolph from FreeAdvice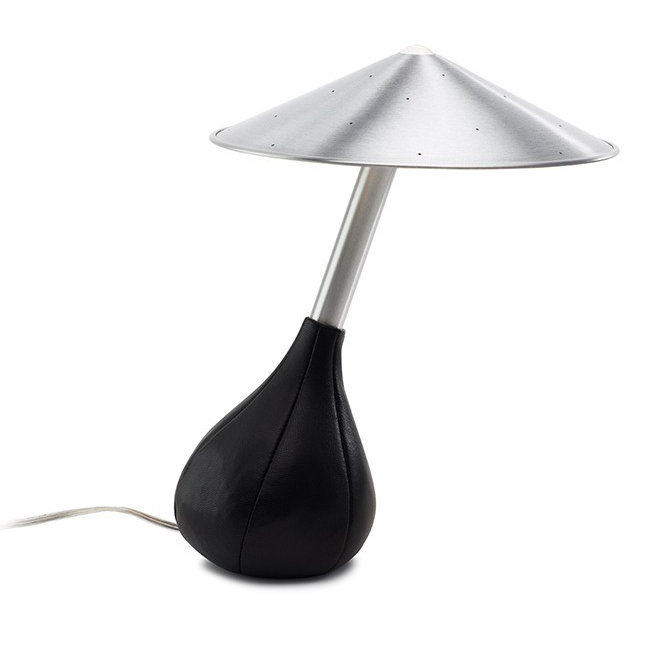 A genuinely unique lamp, the Black Piccola 14 Table Lamp features a lambskin bean bag base you can position in countless ways. This customizability allows you to cast light creatively, filling the space, or focusing on a single area. The design is sleek with clean lines and simplicity. If you're looking for a slim, durable, elegant lamp to bring your office to life–look no further.
---