This article showcases our top picks for the best Health podcasts of 2021.
We have selected these podcasts for a variety of reasons, but they are all well worth a listen. We tried to select a variety of podcasts across the Health spectrum from hosts with a wide breadth of experience.
Best Health Podcasts
---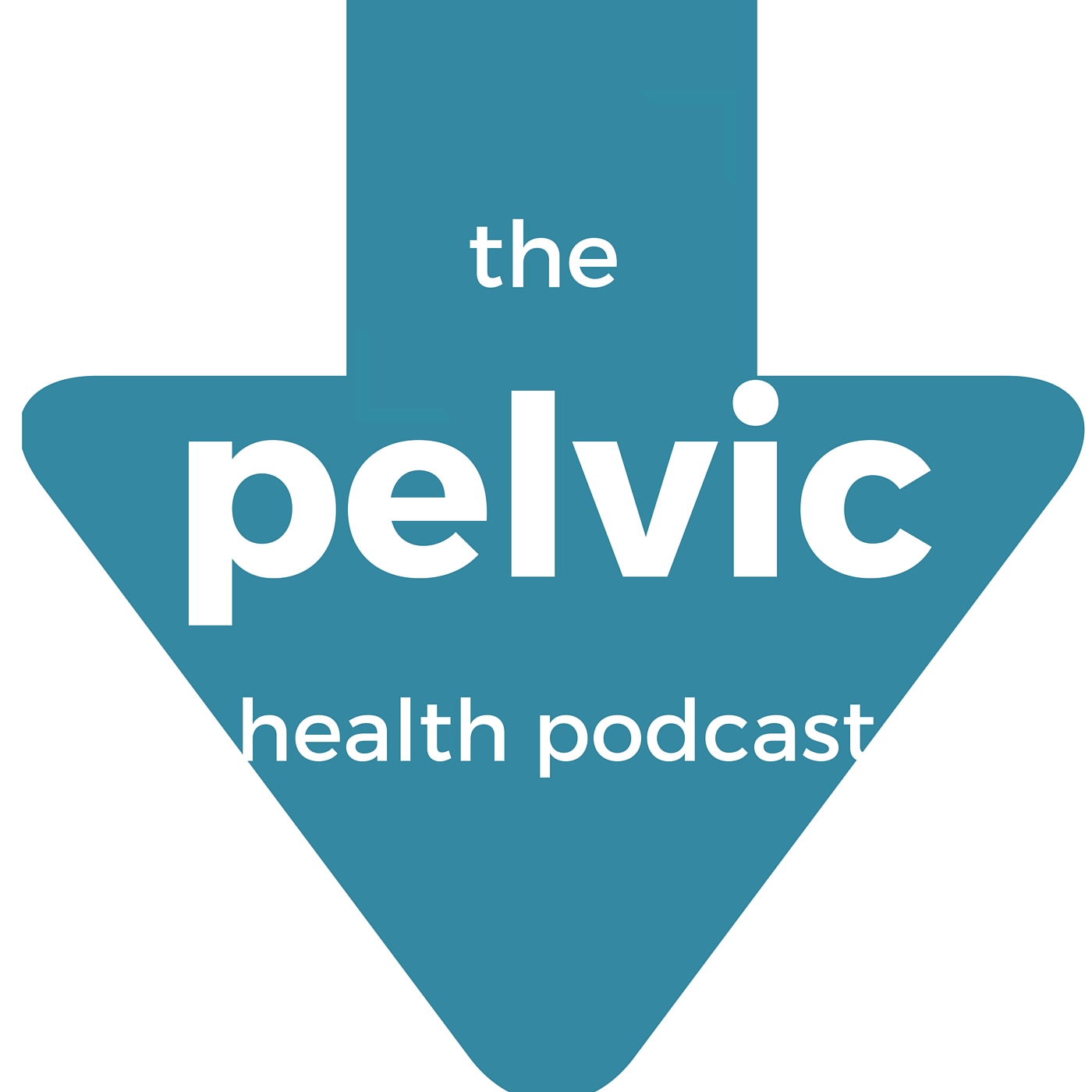 The Pelvic Health Podcast
Learn more or listen to this podcast on their website.
---
Podcast for professionals, as well as the general public, on all things related to pelvic health. Interviews with leading experts. Hosted by physiotherapist Lori Forner, BScH, MPhtySt, PhD candidate
---
Primal Diet – Modern Health
Learn more or listen to this podcast on their website.
---
Primal Diet – Modern Health combines the best of Natural Health and the Paleo Diet in one terrific show. Host Beverly Meyer offers a wealth of information on food, hormones, supplements, sleep, neurotransmitters, and more, often with great guests. She is a Clinical Nutritionist in practice since 1985. Beverly has worked actively on her own health since the 1970's. Find her popular blog at www.ondietandhealth.com.
---
The Savvy Psychologist's Quick and Dirty Tips for Better Mental Health
Learn more or listen to this podcast on their website.
---
Welcome to psychology for the rest of us. Host Dr. Jade Wu takes the science of psychology and makes it both entertaining and relatable. Using a sympathetic ear and evidence-based research, she explains the 'why' behind emotions like joy, anger, fear, trust, and anxiety, and helps you better understand the relationships you form with your friends, family, coworkers, and yourself. Seeking a healthier emotional life? It's time to bring a trained psychologist and mental health expert along for the ride.
---
Master Your Health Podcast
Learn more or listen to this podcast on their website.
---
The Master Your Health Podcast is all about providing you with the information and tools you need to elevate your life. The hosts, Chris Rocchio and Amanda Rocchio, are dedicated to being your top resource for all things health, nutrition, fitness and wellness. While we believe there is no one-size-fits-all plan that is perfect for everyone, we're all about discovering the right systems that work for you to accomplish your health and wellness goals.
---
Fundamental Health with Paul Saladino, MD
Learn more or listen to this podcast on their website.
---
Throughout my training and practice as a physician I have come to one very disappointing conclusion: Western medicine isn't helping people lead better lives. Now that I've realized this, I've become obsessed with understanding what makes us healthy or ill. I want to live the best life I can and I want to be able to share this knowledge with others so that they can do the same. This podcast is the result of my relentless search to understand the roots of chronic disease. If you want to know how to live the most radical life possible I hope you'll join me on this journey.
---
The FitMind Podcast: Mental Health, Psychology & Mindfulness Meditation
Learn more or listen to this podcast on their website.
---
Expert insights on the science of mind, meditation, productivity, and mental health. Liam McClintock, the Founder of FitMind, talks with leaders in their fields, from neuroscientists and psychologists to Buddhist monks and professional athletes. At FitMind, we believe that the next great human frontier is the mind. FitMind combines ancient techniques with western psychology to provide mental fitness training that is taught at Fortune 500 companies, addiction centers, schools, government organizations, and on the FitMind meditation app. Liam McClintock received a B.A. from Yale and worked in finance before traveling to Asia to study meditation full-time. He is currently completing a Master of Science in Applied Neuroscience at King's College London. Liam is an RYS Certified Meditation Instructor and has trained in various meditation styles. He has been featured in Time, Vice, Daily Mail, Cosmopolitan, NBC, and Men's Health.
---
Rural Health Leadership Radio™
Learn more or listen to this podcast on their website.
---
Over the last ten years, over 100 rural hospitals have closed their doors. Roughly one in three rural hospitals have been identified as "at risk." If there was ever a need for strong leadership, that time is now. RHLR's mission is to provide a forum to have conversations with rural health leaders to discuss and share ideas about what is working, what is not working, lessons learned, success stories, strategies, things to avoid and anything else you want to talk and hear about. RHLR provides a voice for rural health. The only investment is your time, and our goal is to make sure you receive a huge return on your investment. For more information, visit www.rhlradio.com or e-mail [email protected].
---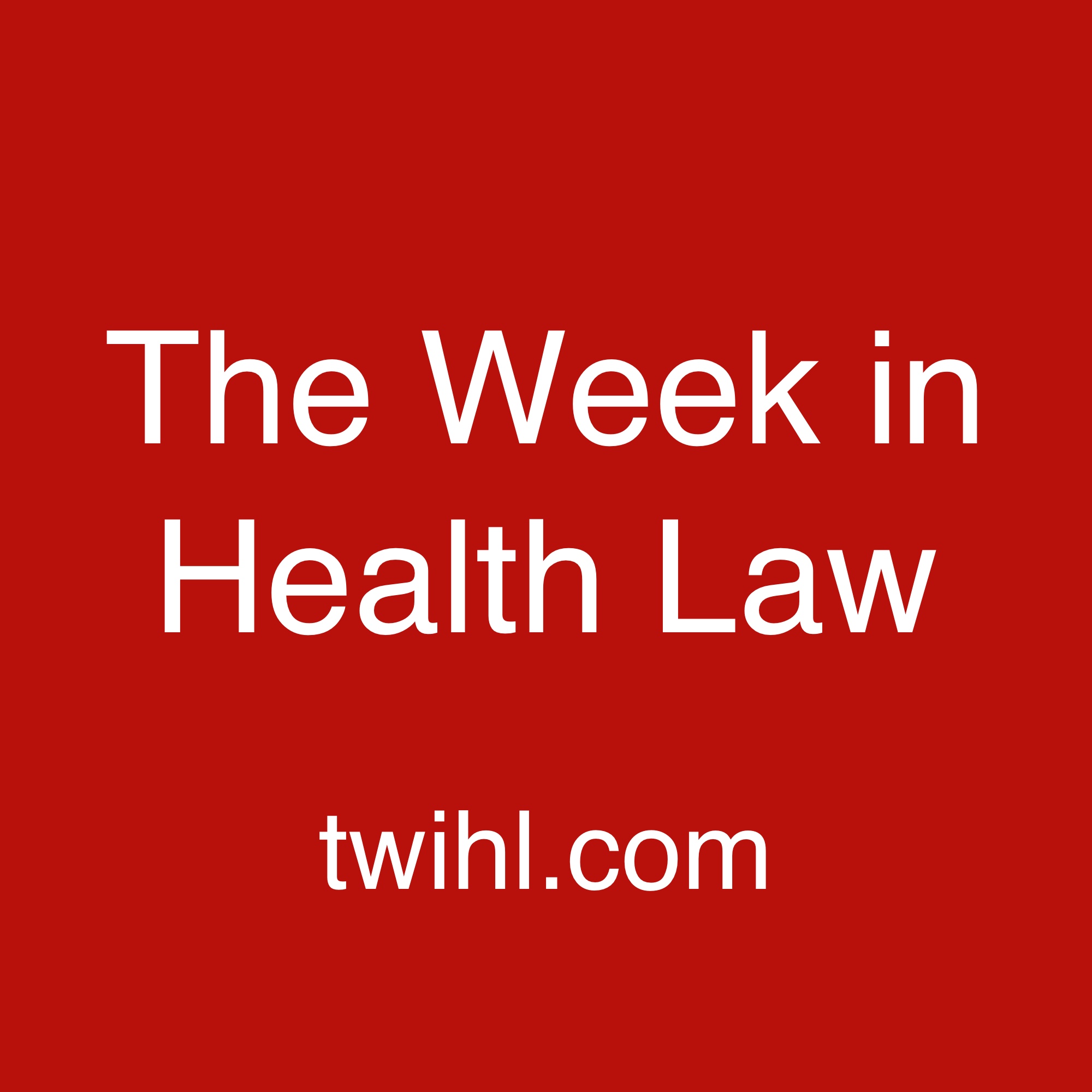 The Week in Health Law
Learn more or listen to this podcast on their website.
---
Nicolas Terry and his guests discuss the significant health law and policy issues of the week
---
Stigma Podcast – Mental Health
Learn more or listen to this podcast on their website.
---
Stephen Hays is a recovering addict, living with type-1 bipolar disorder. He spent years living in addiction, and with untreated mental illness while he went from West Point graduate, to Wall Street Banker to nearly taking his own life when he hit bottom. On this show you will hear stories of addiction, mental illness, recovery, hope, and wellness. You will also hear from clinicians, experts, doctors, entrepreneurs and others who are trying to lead other people to wellness. We would love to hear your story too!
---
The People of Soil Health
Learn more or listen to this podcast on their website.
---
Hosted by the Soil Health Partnership's Senior Director John Mesko, The People of Soil Health is a direct connection into the network of soil health professionals who are focused on the on-farm economic and environmental benefits of soil health. John interviews the best in the agricultural and environmental industries to discuss soil health practices and management systems, issues facing farmers, and insights from soil data sets. What is soil health? What are the benefits of cover crops and conservation tillage? How can my farm be more sustainable? What's the best way to increase organic matter in a corn field? Tune in to listen to experts answer these questions, share their experiences, and more!
---
Health, Happiness & Human Kind
Learn more or listen to this podcast on their website.
---
Each week Steph Lowe speaks with experts from all over the world in the areas of nutrition, microbiome health, environmental sustainability, psychology, meditation and more. Together we'll teach you the answers to becoming healthy, happy and a more conscious human, and why your contribution to the planet truly matters.
---
BiOptimizers – Awesome Health Podcast
Learn more or listen to this podcast on their website.
---
Wade T. Lightheart, a host of the Awesome Health Podcast, is a 3-time All Natural National Bodybuilding Champion, advisor to the American Anti-Cancer Institute and Director of Education at BiOptimizers, one of the world's most innovative nutritional supplement companies. Wade has been involved professionally in the nutritional supplement industry for over 15 years. After his digestion totally broke down and he gained 42 pounds following a bodybuilding competition, he began to search for answers. Through a revolutionary doctor, he discovered the power of specific enzyme and probiotic strains for healing digestion and turned his health and life around. The Awesome Health Podcast reflects Wade's passion and mission to end needless physical suffering while helping individuals fix their digestion and transform their health. This podcast is a fun, yet informative show about cutting-edge health tools, technology, principles and nutritional science that rapidly transform anyone's digestion, overall wellness, and life. It's both light (and at times hilarious), and highly instructional. Each week, worldwide leaders in their respective areas of health or nutrition are interviewed so that listeners can take their best insights and rapidly upgrade their bodies and quality of life.
---
Strive for Great Health Podcast
Learn more or listen to this podcast on their website.
---
Welcome to a weekly podcast powered by the Double Doc, Richard Harris, M.D., Pharm.D., MBA. Dr. Harris is a board-certified pharmacist and holistic internal medicine physician in Houston, Texas. Dr. Harris' passion is to educate; his podcast focuses on research-based health and wellness information backed by the principles of functional medicine and the ancestral lifestyle. Dr. Harris motto is Strive for Great Health which sounds simple. However, there is a lot of conflicting information presented by so many so-called experts that people are confused about what is actually healthy. Pull up a chair, get comfy and listen to the Double Doc drop potent bits of information about what is actually in your best health interests and what you should be doing to achieve your health goals. Wellness to Dr. Harris is a holistic approach and as a partner in an education consulting firm that specializes in curricula for social-emotional learning and mental fortitude, and a consultant for several start-up companies, the nature of the podcast will reflect Dr. Harris' wide variety of interests and expertise. One of the episodes each month will feature Dr. Harris and a special guest as they discuss topics ranging from healthcare to technology to business to interesting perspectives. We aim to be your go-to health and wellness resource as you progress on your wellness journey!
---
Dr. Joseph Mercola – Take Control of Your Health
Learn more or listen to this podcast on their website.
---
Listen to Dr. Mercola's Weekly Podcast, as the legendary natural health pioneer continues to lead you on your journey towards optimal health.
---
GEROS Health – Physical Therapy | Fitness | Geriatrics
Learn more or listen to this podcast on their website.
---
#GERIonICE helps rehab & fitness pros get results with older adults. Brought to you by the Institute of Clinical Excellence, tune in to hear pertinent geriatric discussions, relevant research, & treatment ideas. Good for Physical Therapists, Occupational Therapists, Assistants, Students, New Grads, Seasoned Veterans, Geriatricians, & Fitness Professionals. Find out more at PTonICE.com
---
The 4 Phase Cycle Podcast with Zesty Ginger || Hormone Balance | Women's Health | Mindset
Learn more or listen to this podcast on their website.
---
Alex and Megan are a duo of an MD and Functional Diagnostic Nutrition practitioner. After individually dealing with severe hormonal imbalances, they developed the 4 Phase Cycle Approach which helps women just like them take back their vital female health. By learning to work WITH the natural cycles of the body, rather than AGAINST them, Megan and Alex teach women how to stop continually searching for the next best thing and figure out exactly what should go in their personal health toolkit. They don't believe in prescribed diets, food deprivation, or "fighting" illnesses. Instead, they're all about having fun with the imperfections of life and overcoming trying to be everything to everyone. This podcast consists of seasons which are made up of "podclasses". Each season focuses on one particular topic and delving deep into the details. Season 1 has 24 podclasses, all focused on teaching women how to live in sync with their feminine cycles. More seasons to come!
---
The Ultimate Health Podcast
Learn more or listen to this podcast on their website.
---
Jesse Chappus has in-depth conversations with health and wellness leaders from around the world. Topics include lifestyle, nutrition, fitness, self-help, sleep, meditation, spirituality and so much more. Tune in weekly to take your health to the next level!
---
Life Kit: Health
Learn more or listen to this podcast on their website.
---
Taking care of yourself shouldn't be complicated. We talk to the experts for practical advice to live a long and healthy life, based on science. Subscribe to get episodes from Life Kit on health and wellness.
---
Health Coach Power Community
Learn more or listen to this podcast on their website.
---
Hello health coaches! I'm here each week, candidly answering your questions based on my decade of experience in the field. Topics include identifying your target market, list building, earning income, mindset and technology know-how. Ask YOUR questions at http://HealthCoachPowerCommunity.com
---
To Your Good Health Radio
Learn more or listen to this podcast on their website.
---
Chiropractic physician, Dr. David Friedman, is doing his part to change the dynamics of health talk radio by incorporating entertainment, shock value and solutions to everyday health and wellness issues. Dr. Friedman and co-host Melanie Cole, MS, expose health industry leaders for their part in some of the health epidemics plaguing our nation. He interviews world-renowned doctors, celebrities, sports figures, and New York Times bestselling authors who share the common goal of finding a healthy lifestyle in unhealthy America.
---