This article showcases our top picks for the best Parenting podcasts of 2021.
We have selected these podcasts for a variety of reasons, but they are all well worth a listen. We tried to select a variety of podcasts across the Parenting spectrum from hosts with a wide breadth of experience.
Best Parenting Podcasts
---
Mom and Dad Are Fighting | Slate's parenting show
Learn more or listen to this podcast on their website.
---
Jamilah Lemieux, Dan Kois, and Elizabeth Newcamp share triumphs and fails and offer advice on parenting kids from toddler to teens.
---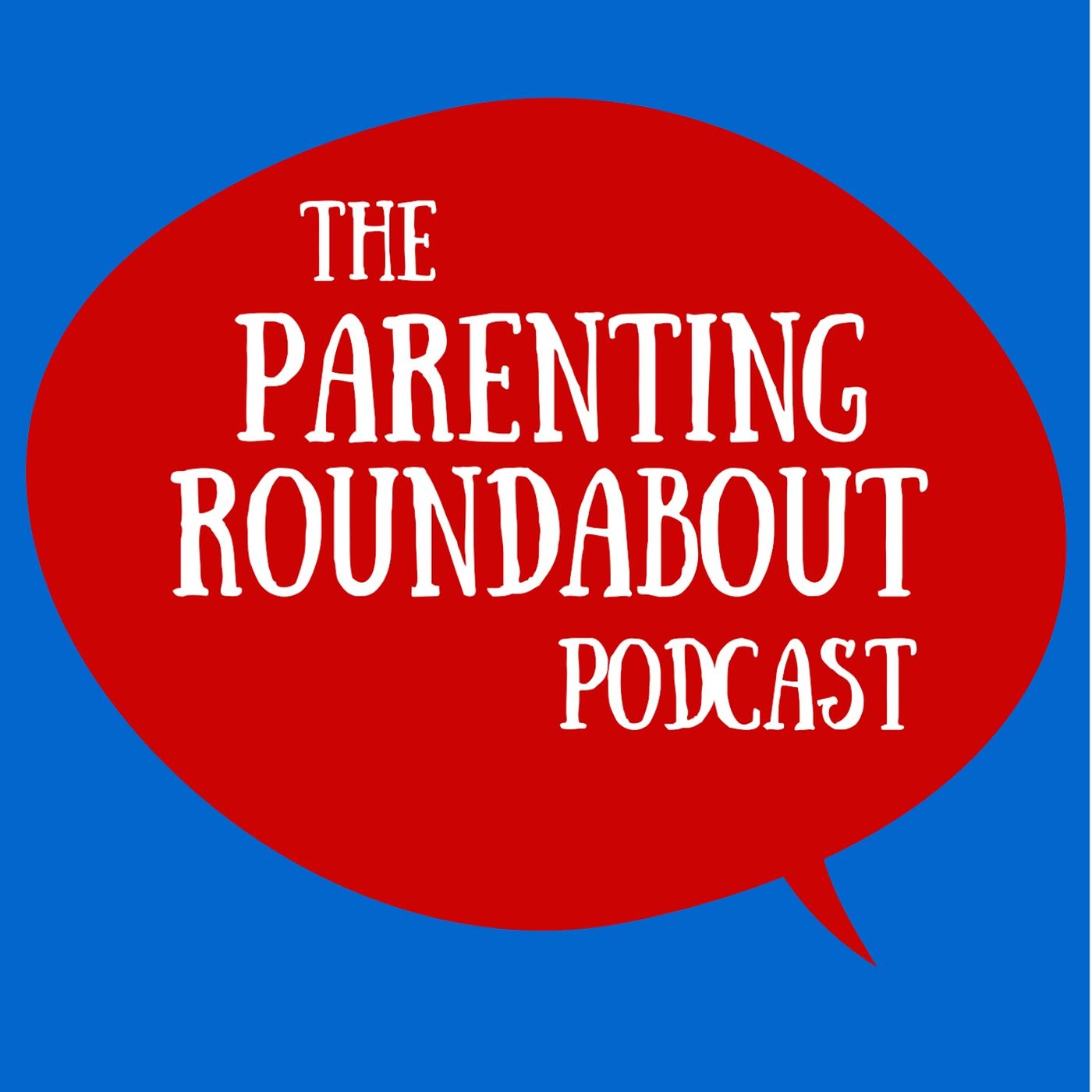 Parenting Roundabout
Learn more or listen to this podcast on their website.
---
Join parenting writers Terri Mauro, Catherine Holecko, and Nicole Eredics for a daily look at the things parents are talking about, complaining about, and obsessing about right now.
---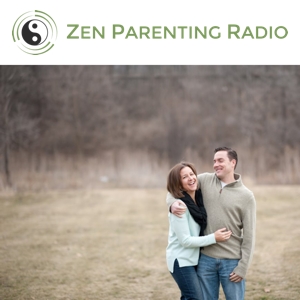 Zen Parenting Radio
Learn more or listen to this podcast on their website.
---
Zen Parenting is a weekly online radio discussion between a spiritual and emotional mom (Cathy Cassani Adams) and a logical and practical dad (Todd Adams). Anyone else living a life like that?
---
The Flawed Dad's Guide to Parenting
Learn more or listen to this podcast on their website.
---
Two Flawed Dad's discuss parenting topics, review parenting books and tips, and give their honest feedback on all the things a flawed dad goes through when trying to parent as best they can.
---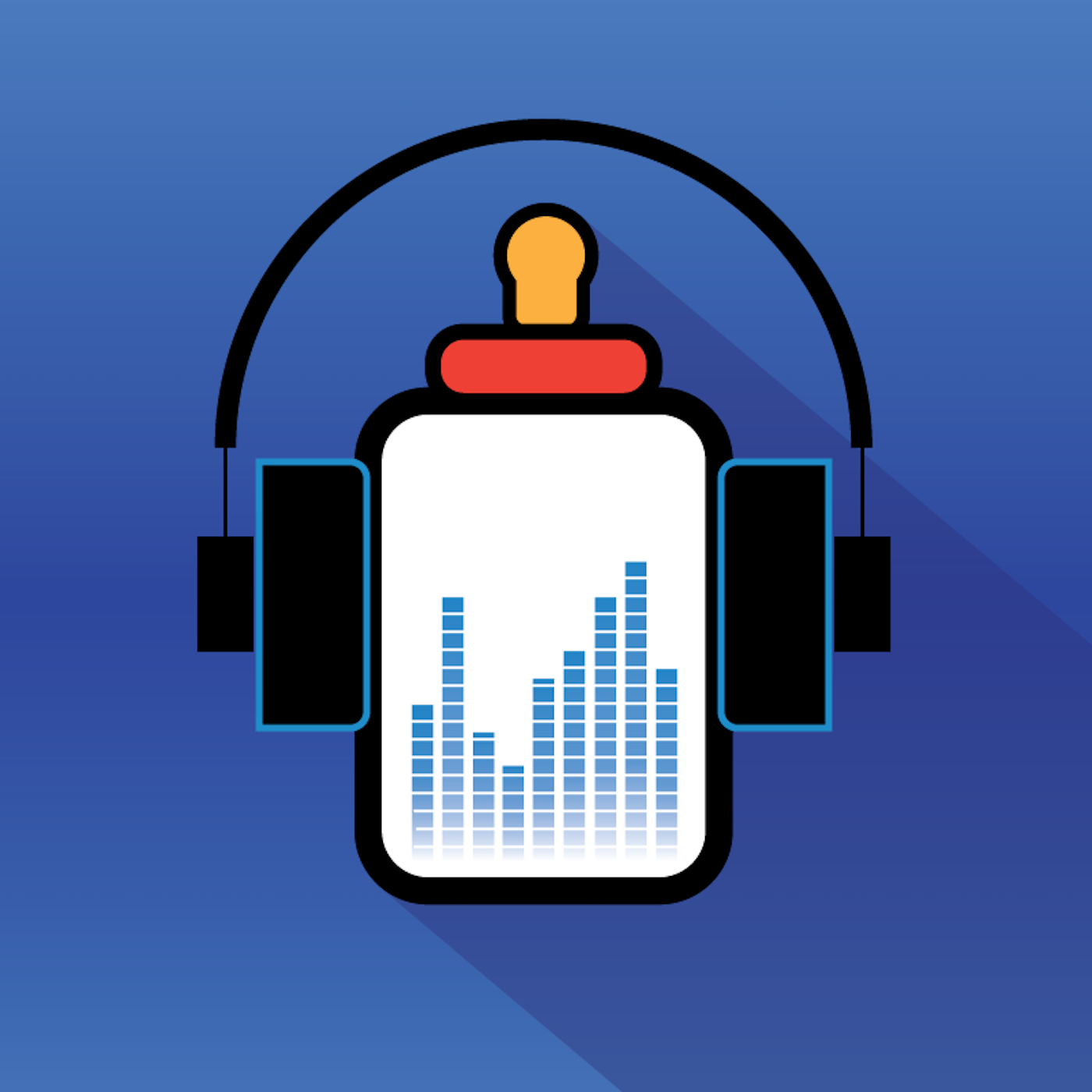 The Dad Chronicle | Parenting Resources & Stories of Fatherhood
Learn more or listen to this podcast on their website.
---
Join Alex Albisu as he shares inspiring stories of fatherhood to support the struggles dads face in parenthood. He also speaks to industry experts on important topics surrounding child development in parenting.
---
Real Men Connect with Dr. Joe Martin | Marriage | Parenting | Leadership | Ministry
Learn more or listen to this podcast on their website.
---
Get ready to receive wisdom and guidance from some of the country's most respected Christian men on how to strengthen your marriage, be a better father, get control of your finances, heal the wounds from your past, be the spiritual leader of your family, and walk faithfully with God. Learn the things your dad should've taught you, but probably didn't. No judgment, no shame, just real answers for real men with real challenges seeking real change for God's glory.
---
Positive Parenting | Mr. Dad
Learn more or listen to this podcast on their website.
---
Parenting Resources and Advice for Expectant Fathers, New Dads, Dads of Teens, Single Dads
---
Wonder of Parenting – A Brain-Science Approach to Parenting
Learn more or listen to this podcast on their website.
---
Wouldn't it be great if your child came with an owner's manual? A how-to book on how to raise your child? And if your child came with such a manual, wouldn't it be helpful to have someone walk you through it, making that owner's manual come alive? Michael Gurian and Tim Wright serve as your guides through what they believe is the owner's manual for your child: Your child's brain. While the brain doesn't tell the whole story, it does offer a treasure trove of insights into your son or daughter. Michael and Tim each have over 30 years of experience using brain science research, best-practices, and their own experiences as dads in helping parents read, understand, and implement the gift of your child's brain, the built-in how-to manual that will help you enjoy the wonder of parenting.
---
Talking To Teens: Expert Tips for Parenting Teenagers
Learn more or listen to this podcast on their website.
---
Parent-teen researcher Andy Earle talks with various experts about the art and science of parenting teenagers. Find more at www.talkingtoteens.com
---
Parenting ADHD Podcast
Learn more or listen to this podcast on their website.
---
Penny Williams reveals her powerful parenting strategies, ADHD management tips, and hard-won wisdom so you can get ahead of the curve, to parent your child with ADHD successfully. Penny has been where you are and understands the hurdles blocking your way to successful parenting. Gain the ability to understand and change your child's behavior, reduce your own stress, increase parenting confidence, and create more successes and joy in your family.
---
The Parenting Junkie Show
Learn more or listen to this podcast on their website.
---
Hi, I'm Avital. (pronounced Ah-Vee-Tal) I'm a mindful parenting coach, childhood designer, and mother. My work is dedicated to empowering intentional, imperfect parents (like you and me!) who face chaos, clutter, and conflict, through online tools to reclaim peace, presence and play for your family.
---
Parenting Great Kids with Dr. Meg Meeker
Learn more or listen to this podcast on their website.
---
Parents are trying to navigate children through a world they themselves don't often understand. America's Mom, Dr. Meg Meeker, the country's trusted authority on parenting, teens, & children's health, offers practical insights to help parents simplify. The pediatrician, mother, & best selling author engages with experts & parents to take on relevant issues, answer real questions, & provide simple hope & encouragement to every parent.
---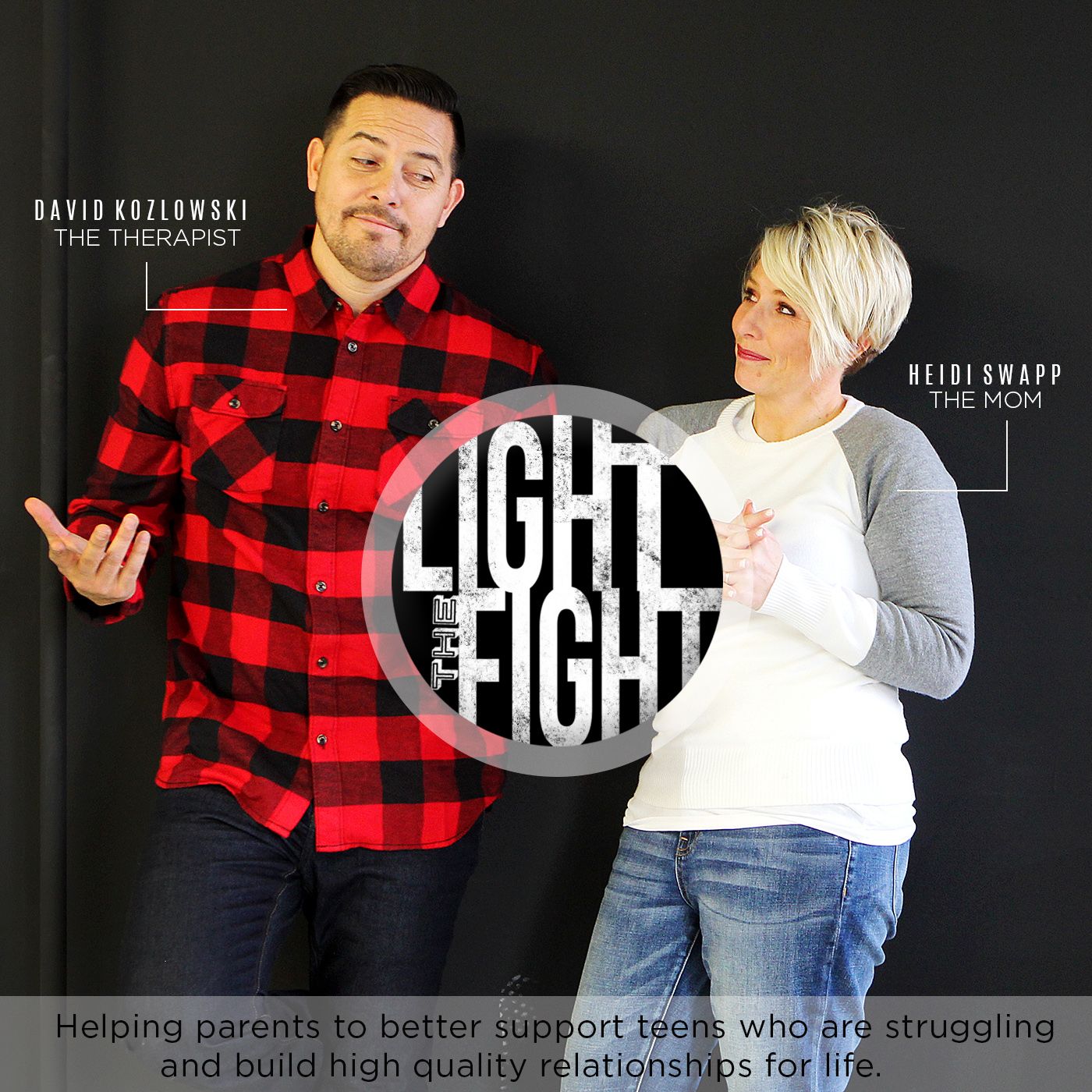 Light The Fight- Parenting Podcast
Learn more or listen to this podcast on their website.
---
Heidi Swapp, a wife, mom, entrepreneur and influencer of women, teams up with David Kozlowski, a licensed marriage and family therapist to create a podcast that brings light to tough topics related to personal and family relationships. This unlikely duo was brought together by the death of Heidi's son Cory, who passed away from suicide in July of 2015. Heidi and David discuss information, tools and strategies that have helped her these past few years to learn, grow and understand the complexities of these relationships. Heidi is not a typical mom, and David is not a typical therapist. The unique combination of relatable info, sense of humor and honest expression through personal stories makes this show a 'must listen' for parents who are genuinely looking for help to connect with their kids, and improve the quality of their relationships.
---
Child of the Redwoods: Montessori Parenting
Learn more or listen to this podcast on their website.
---
Within every child, there is a hidden potential waiting to be revealed. We intuitively know this as parents, and yet our hearts ache because raising these precious creatures is so hard. Enter: Montessori. By observing and focusing on our child's secret developmental nature and using a gentle, compassionate discipline approach, we can make both of our lives a whole lot easier! Join Aubrey, a Montessorian and mom of two, in a discussion about parenting, homeschooling, and the magic of childhood.
---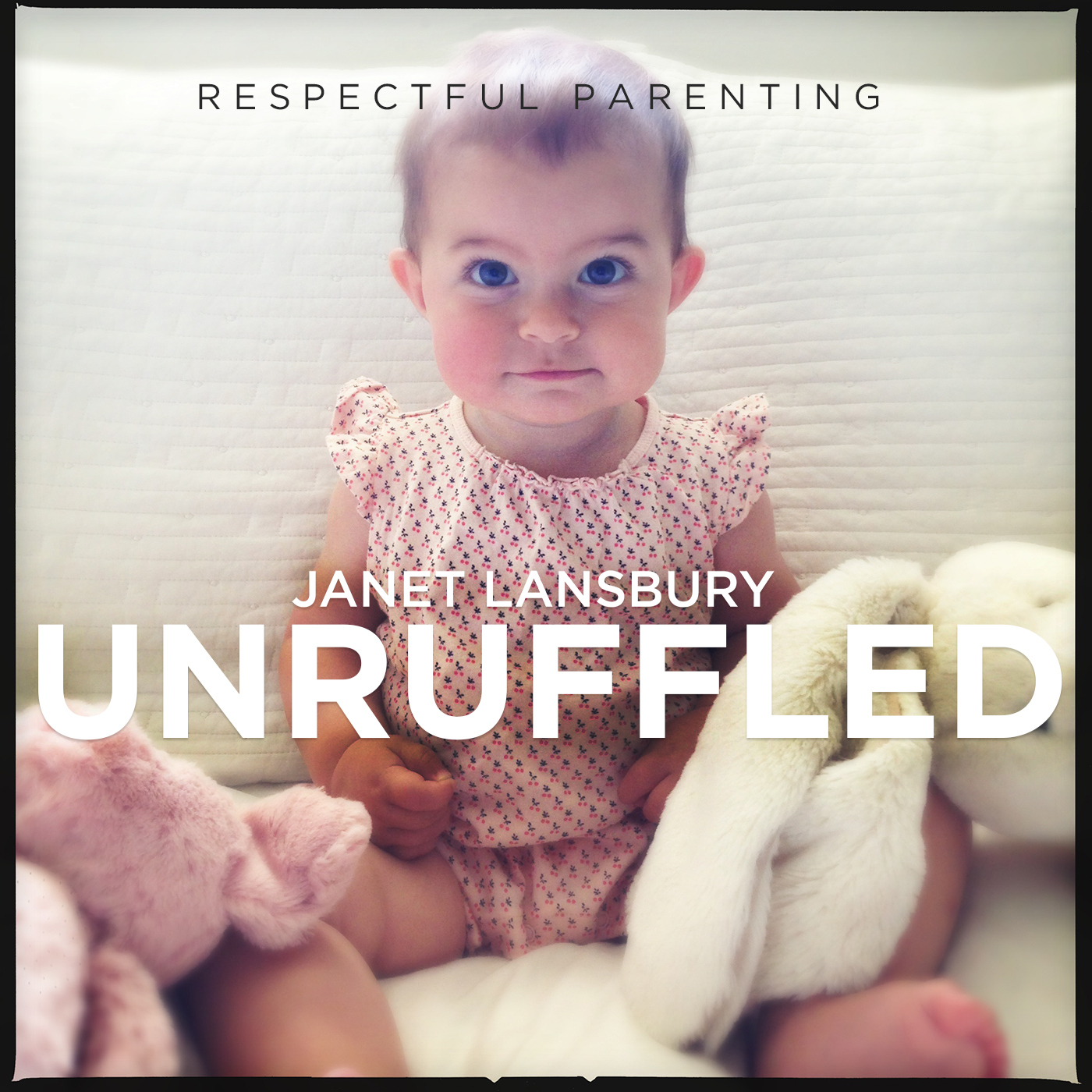 Respectful Parenting: Janet Lansbury Unruffled
Learn more or listen to this podcast on their website.
---
Each episode addresses a reader's parenting issue through the lens of Janet's respectful parenting philosophy. Janet is a respected parenting adviser, author, and consultant whose website (JanetLansbury.com) is visited by millions of readers annually. Her work informs, inspires, and supports caregivers of infants and toddlers across the globe, helping to create relationships of respect, trust, and love. Her best-selling books "No Bad Kids: Toddler Discipline without Shame" and "Elevating Child Care: A Guide to Respectful Parenting" are available in all formats at Amazon, Apple, Barnes & Noble, Google Play, and free at Audible (https://adbl.co/2OBVztZ) with a trial subscription. Episodes of "Sessions," a collection of intimate recorded phone consultations with parents, are available exclusively at SessionsAudio.com. Recommended Best Parenting Podcast by "The Washington Post," The Bump, Fatherly, "Early Childhood Education Zone," and many, many more. Copyright JLML Press (2021) All Rights Reserved
---
Power Your Parenting: Moms With Teens
Learn more or listen to this podcast on their website.
---
Colleen O'Grady, MA. is a speaker, trainer and author of the award-winning and best-selling book Dial Down the Drama: Reduce Conflict and Reconnect with Your Teenage Daughter—A Guide for Mothers Everywhere. Colleen shares her wisdom from twenty-five years of experience as a licensed marriage and family therapist which translates into over 50,000 hours of working with parents and teens. Colleen, known as the parent-teen relationship expert helps you raise the bar of what's possible for the teenage years. Colleen not only knows this professionally she has been a mom in the trenches with her own teenage daughter. You really can improve your relationship with your teen and dial up the joy, peace, and delight at home and work. Every episode is geared to uplift you, give you practical parenting tips that you can apply right away and keep you current on the latest in teen research and trends.
---
Parenting Our Future
Learn more or listen to this podcast on their website.
---
Up to this point in history, children have been seen as less than and parented in a way that uses power over a child. Most of us were parented in this way but there is a shift in thinking about the way we raise our kids. Parents don't feel good about using shame, blame, criticism, punishments, and even rewards, to get their kids to listen. Parents are wanting a different way because they know from their own childhoods this type of parenting hurts and leaves us with scars we take with us through our adulthood. Each one of my episodes is designed to help you navigate the difficult journey of parenting but in a way that is more peaceful and intentional. I'll show you how to get your kids to listen and cooperate without yelling, punishments and rewards. I'll show you how to understand your own feelings and those of your kids. My intention is to bring you to a place where you feel connected with your kids and yourself (we often get lost when we become parents!). Tune in weekly for all the inside tips, tools and tricks I teach my private clients to help you build the family you always wanted, and to become the parent you always envisioned you would be. I promise to provide you with fun and entertaining content that will leave you seeing your kids and your reactions in a whole new light! Please make sure to share the episodes that give you goosebumps, and leave you feeling inspired! I am always grateful for every person who subscribes, leaves a review and rates my podcast 5 stars.
---
Peace and Parenting
Learn more or listen to this podcast on their website.
---
Parenting through the lens of connection and cooperation.
---
The Full Bloom Podcast – for body-positive parenting
Learn more or listen to this podcast on their website.
---
Join the founders of The Full Bloom Project for a weekly dose of body-positive parenting wisdom. Zoë Bisbing, LCSW and Leslie Bloch, LCSW-R are both New York City-based adolescent eating disorder psychotherapists, mothers of two, and research-junkies. They are on a mission to teach parents everywhere how to transform their home environment into a place where children can naturally boost immunity to our appearance obsessed culture, so they can channel their precious resources towards more meaningful purposes; in other words, "fully bloom." Each week they speak with experts in fields as diverse as child and adolescent mental health, pediatric nutrition, Health at Every Size, and eating disorder prevention, and distill everything from scholarly research to self-help books into accessible and digestible daily parenting practices. Have a listen anywhere you get your favorite podcasts. You can find us at http://fullbloomproject.com and on Instagram @fullbloomproject.
---
Mindful Mama – Parenting with Mindfulness
Learn more or listen to this podcast on their website.
---
Mindful Mama Mentor Hunter Clarke-Fields shares inspiration, interviews, and more. Mindful Mama is about becoming a less irritable, more joyful parent. We know that you cannot give what you do not have. And when you are thriving, when you have calm and peace within – then you can give it to your children. Learn about Mindful Parenting. Listen and get inspired!
---