This article showcases our top picks for the
Best Professional Coffee Machine
. We reached out to industry leaders and experts who have contributed the suggestions within this article (they have been credited for their contributions below). We are keen to hear your feedback on all of our content and our comment section is a moderated space to express your thoughts and feelings related (or not) to this article 
This list is in no particular order.
This product was recommended by Matthew Paxton from Hypernia
This coffee machine, while looking like an absolute beauty with it's classy look, is more than just a pretty face. Buyers have the option of purchasing either pour-over or direct-connect, which makes it extremely adaptive to a wide range of environments.
---
This product was recommended by Chad Wyatt from The Finest Roast
After using the De'Longhi Dinamica TrueBrew Over Ice in my office space, I could not recommend a coffee machine highly enough. I always used to update my work and personal coffee makers to the latest models to see what extra features they had, but every single new product just seemed to have a different design. This coffee maker allows you to make pretty much any coffee, automatically, in seconds. No waiting around the kettle to boil, no waiting for each drip of coffee to fill the cup, it just makes everything instantaneous. I fully expected the quality of the coffee to be poor, like some machines can be, but this really changed my expectations. I highly recommend this coffee maker for personal use at home and for use in the office. The simplicity of the functions, the vast number of drinks that can be made, and the speed of making coffee is everything you could need. Even though it comes with a hefty price tag, I can assure you it is worth it.
---
This product was recommended by Arun Grewal from CoffeeBrewingPro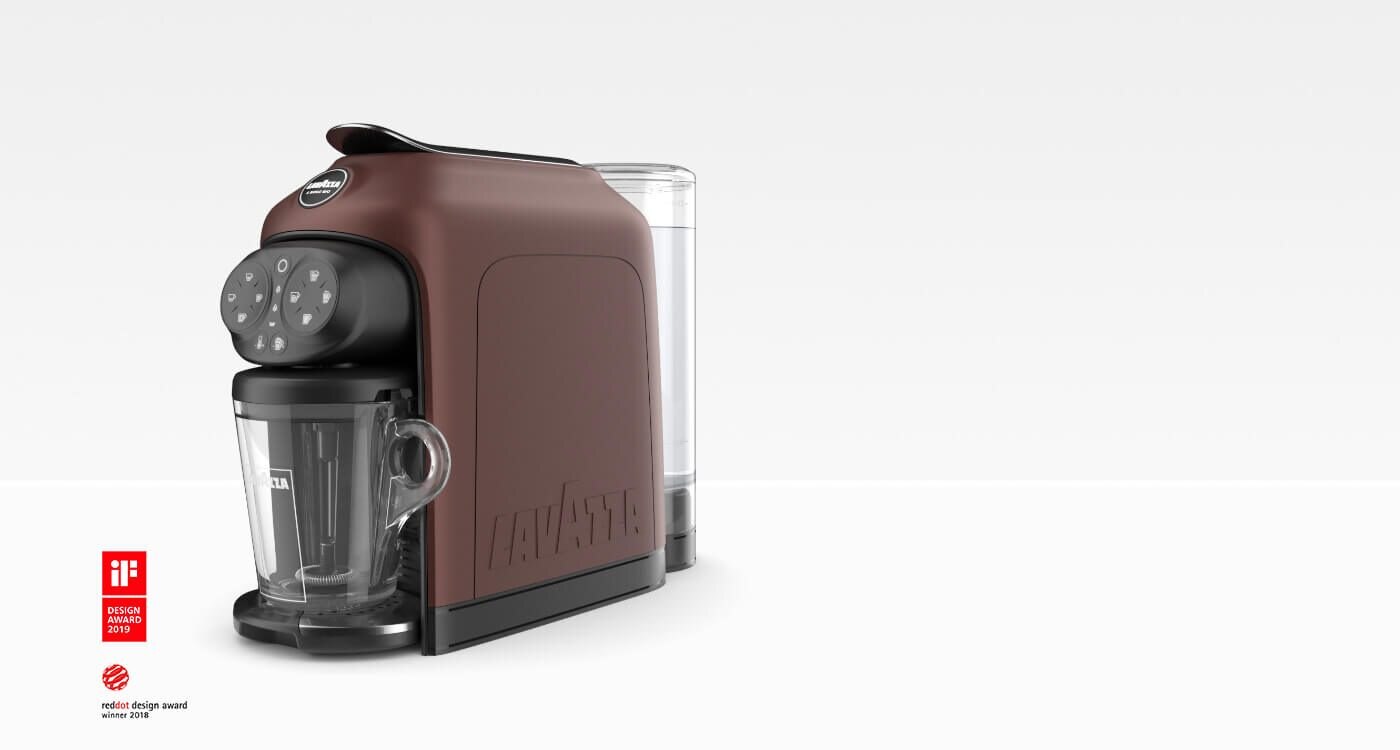 The Lavazza Desea is a premium coffee maker that leaves you with a superior cup of coffee. Its user-friendly touch interface with acoustic feedback allows you to prepare 9 different types of recipes with ease (4 coffee and 5 milk recipes). It is an extremely quiet coffee machine that won't exceed 43 dB. This powerful machine measures 145mm wide, 380mm deep, and 280mm high, with a weight of 4.5kg. It comes with its own Lavazza glass mug to give you a cohesive look. Unlike other Lavazza machines, this one comes with a milk frother that you can control depending on your beverage. It has a pump pressure of 15 bar and a water tank capacity of 1.1 L. It has alerts for both the empty water tank and the used capsule collection drawer alert. The capsule drawer can hold up to 10 used capsules.
---
This product was recommended by Andy Nguyen from OhWeCook
For Professional Espresso Coffee machines, Yabano's 15 bar Espresso Maker with Milk Frother wand is my pick. The Machine is designed with simplicity and works just like a home appliance but can provide high performance. The built-in pressure gauge is placed carefully at the center for easy monitoring and the steam wand is sturdy and easy to control for foamy and creamy latte making. What digs me well with this machine is the Large water reservoir for continuous coffee making. It's detachable for easy cleaning and it's transparent to see the water load right away.
---
This product was recommended by Christian Adams from Coffee-Affection
The Barista Express Espresso Machine from Breville is a game-changing piece of coffee technology. This machine optimizes water pressure, espresso extraction, and milk frothing all at an affordable price. On top of this, it comes with a built-in coffee grinder that takes the mess out of brewing espresso. Treat yourself to this state-of-the-art machine today!
---
This product was recommended by Navas Magne from Appliances For Life
Breville is famous for being one of the world's best coffee machine manufacturers, and the production of this express coffee machine has further propelled the brand to the summit of the industry. Featuring 4 keys formula that is used to deliver third-wave specialty coffee at home, office, or a public restaurant, this Barista Express coffee machine is all you need if you've been looking for a professional coffee machine. The professional coffee machine also comes with an integrated conical burr grinder that helps you deliver the right amount of coffee into the portafilter to give you the right taste of coffee. Its steam wand performance is also lauded by many as one of the machine's most exciting features. It gives you access to the microfoam milk that adds more flavor to your coffee and lets you enjoy something very creamy.
---