Best Office Bags For Ladies
. We reached out to industry leaders and experts who have contributed the suggestions within this article (they have been credited for their contributions below). We are keen to hear your feedback on all of our content and our comment section is a moderated space to express your thoughts and feelings related (or not) to this article 
This list is in no particular order.
This product was recommended by Nicolas Holand from GooseSmurfs
This is an edgy office backpack that's made of high-quality and premium vegan-leather which makes it very durable and long lasting. This is highly recommended for women who prefer edgy type looking bags rather than those girly and usual ones. Aside from that, there are compartments inside where you can organize other belongings aside from your laptop.
---
This product was recommended by Evaldas from Domini Leather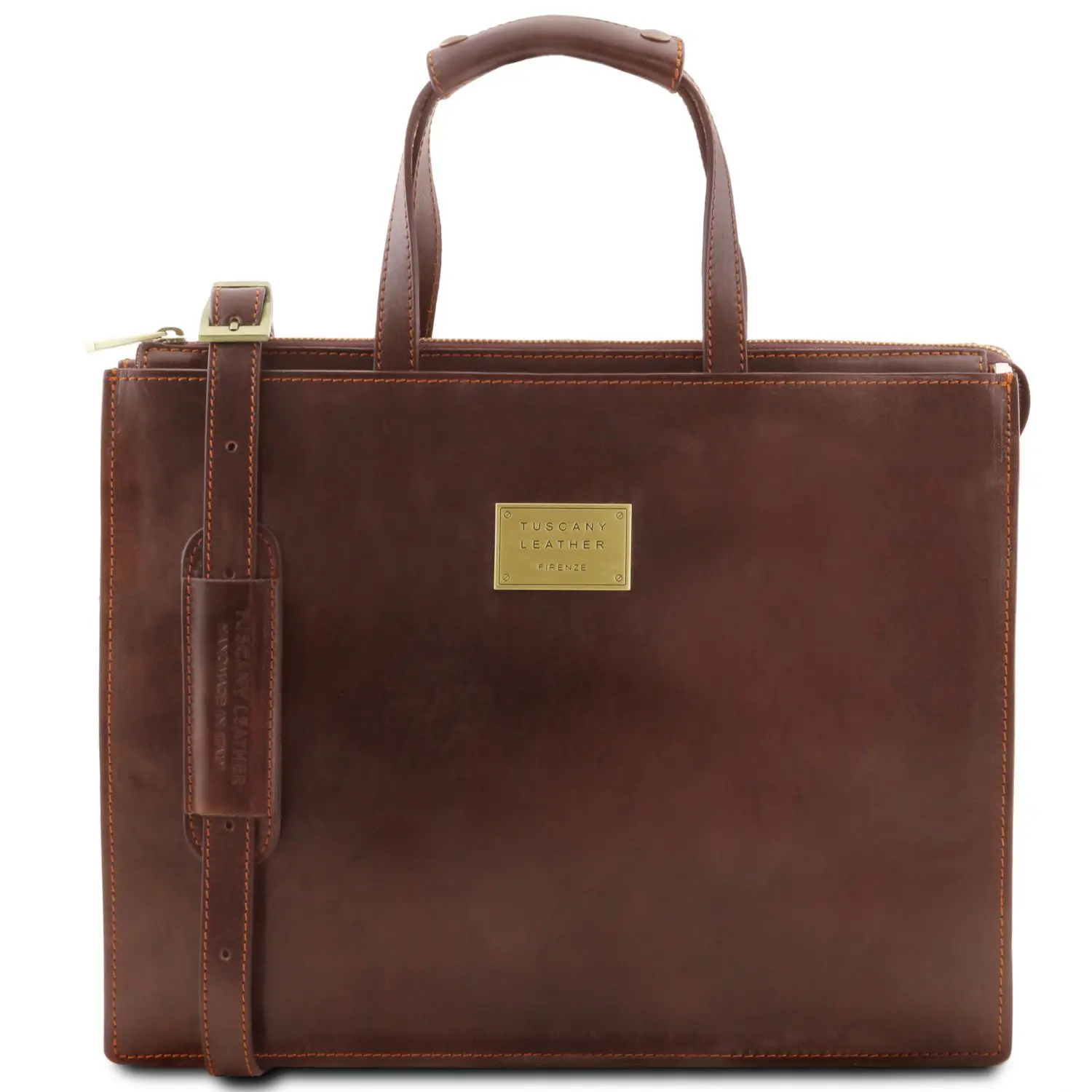 This exclusive leather briefcase for women is one of our best office bags for ladies. Made out of full grain leather, Palermo has a classic and elegant look and yet is filled with features for today's modern lady. It comes with 3 compartments allowing its wearer to stay well organized, keeping a laptop up to 15 and A4 format document folders separated. It contains numerous inner and outer pockets making a professional life just a little easier.
---
This product was recommended by Andrea Chapman from Nature and Bloom
ECOSUSI bags are probably the best go-to brand if you're looking for ideal bags for all use. This laptop tote bag can fit large capacities with its 3-layer compartments, not mentioning that it's a very good deal for the price. It's for sure not only a laptop bag after all. Plus, what I love most about their bags is that, they never sacrifice the elegant style of the bag despite its multifunctional use.
---
This product was recommended by Lisa Richards from The Candida Diet
The Mariclaro VIE Purse has three crucial properties: it's functional, made from sustainable materials, and has a great story to tell. This handbag is made from vintage Air Canada seats, giving it the pop of color to be a show-stopper. Handbags in this series are also tailored to their individual stories, so you can expect to see plenty of style variations. It has multiple pockets both inside and out for organization, and it has an adjustable shoulder strap depending on your needs.
---
This product was recommended by Olivia Tan from CocoFax
For the cost of a Dig Inn bowl, you could sport this "super-affordable work bag" from Dreubea. There are "lots of colors to choose from, making it easy to swap out your bag for different color trends as the seasons change. I am not the bag's only fan: It has more than 5,000 Amazon reviews, 75 percent of which gave four and five stars. This soft, structured bag can comfortably hold an iPad, as well as your wallet, phone, keys, Dopp kit, and the latest Molly Young–approved novel.
---
This product was recommended by Mark Pierce from Cloud Peak Law Group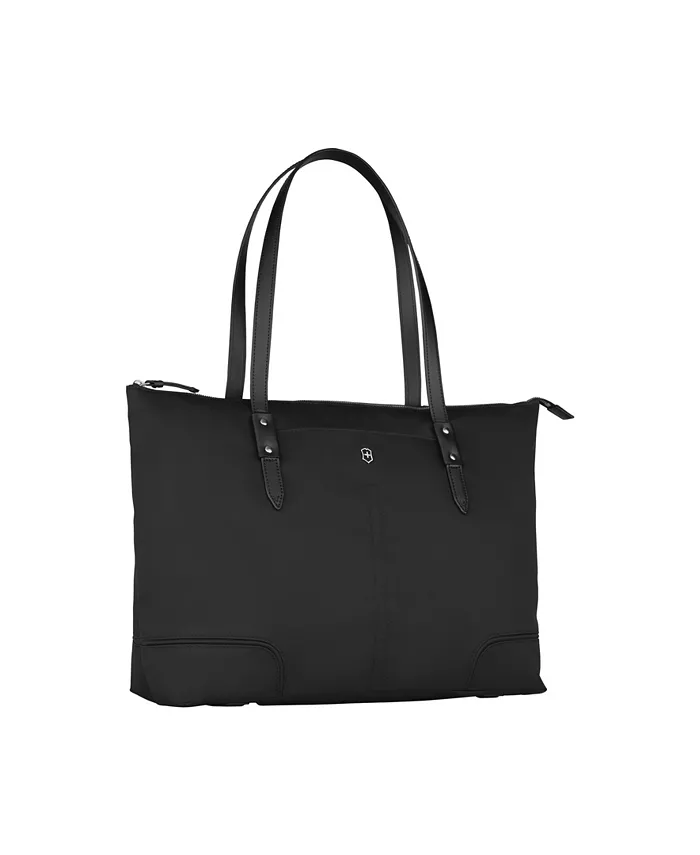 Victorinox Nova 2.0 offers state of the art components, modern features and high-quality materials that make it a must have for travel. The Swiss-engineered stain and water-resistant exterior, laptop protection and durable handles and straps offer superior protection and function.
---
This product was recommended by Logan Mallory from Motivosity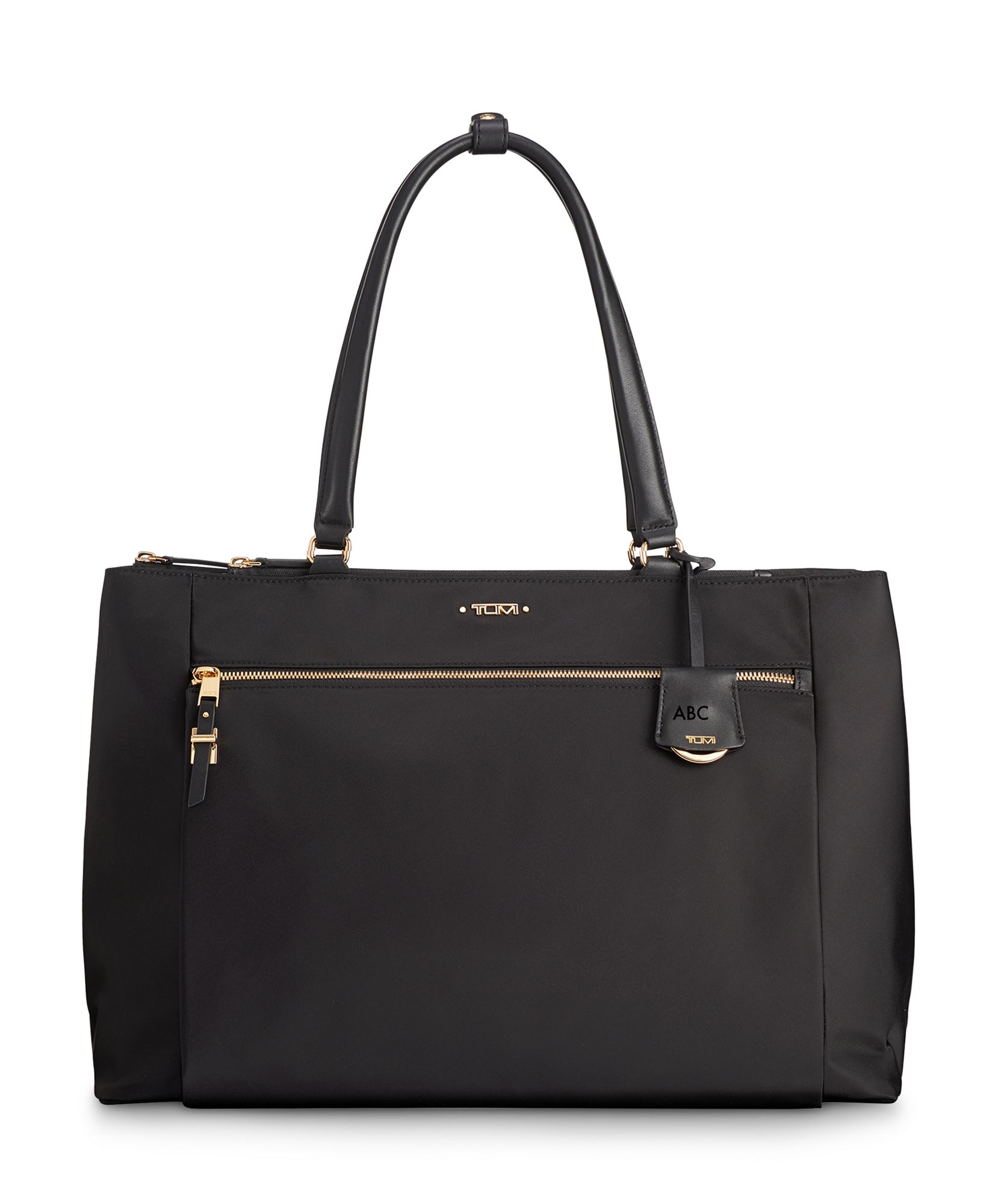 Made with three compartments, perfectly proportioned to hold work documents and your laptop, and designed with a wealth of pockets to keep your essentials organized and secure. Purposeful, practical design that doesn't compromise on style.
---
This product was recommended by Kelly Belknap from Adventurist Backpack Co.
Our Adventurist Classic backpack is $65, and a great option for women that need a new versatile office bag that they can take from the workplace to a night out, and even on their travels (whether for work or pleasure). The Classic is water-resistant, made with 1000D polyester and vegan leather. It has padding front/back for increased protection for electronics/camera gear, while fitting up to a 15 laptop in the laptop sleeve. It also fits perfectly underneath the seat of an airplane as a personal item.
---
This product was recommended by Sahra Brandt from Shop the City
This classic everyday tote is the perfect size for carrying around a laptop, charger, notebooks, water bottle, and even with some room to spare! The internal pockets help keep everything organized and in its place, while The zippered closure ensures everything stays safe and secure for public transit commutes or using it as a carry on for business trips.
---
This product was recommended by Becky Brown from ShoppingKim
CLUCI Briefcase for Women is one of my latest favorites, and it's a fantastic office bag for every lady who likes to be stylish (and efficient!) at the office. It's a genuine leather vintage shoulder bag with zipper closure. It's built exclusively with premium materials for convenient use, and it comes in different styles and colors. Although the bag is designed to be slim, I found that it can easily fit a 15-inch laptop, books, and other office items at the same time. It's stylish, well-built, and plentiful for every office lady.
---
This product was recommended by Harriet Chan from CocoFinder
This office handbag has recently joined my collections. It has a professional design and is available in a wide range of colors. The comfortable handle aids me to carry during my travels. It has a good room for a laptop and 3 zipped compartments to load with enough stuff. The neat stitching on it gives you a wow feel. I am attracted to its overall design, and the vegan PU leather adds value to this handbag. Suitable briefcase for all ladies who step out with loads of responsibilities in their career journey.
---
This product was recommended by Shiv Gupta from Incrementors
This laptop sleeve is quite fashionable. It's a perfect bag for the on-the-go entrepreneur who needs a laptop sleeve that's as elegant as she is when she enters the workplace. The laptop bag provides enough space for your wires, files, wallet, keys, and everything else you could need. It is constructed of high-quality materials. It's long-lasting. It's a fantastic bag to buy. This laptop sleeve comes highly recommended.
---
This product was recommended by Shiv Gupta from Incrementors
The handbag has a beautiful design with designs on the sides, allowing you to effortlessly mix and match it with your clothing. With ease, the purse may be worn as part of your everyday or informal attire. The handbag contains sections for you to arrange your items. It's a good option if you want to carry your things in elegance without sacrificing functionality.
---
This product was recommended by Suzanne Bucknam from The Montessori-Minded Mom
Elegant yet utilitarian, this stylish office bag doubles up as both a briefcase and a messenger bag. The shoulder strap is adjustable and padded, making it comfortable to travel with. As for the bag itself, it's filled with dedicated compartments for your many devices and accessories so you never have to worry about compromising on space. While this may be a lightweight office bag, it's definitely sturdy enough to last you a while.
---
This product was recommended by Liza Egbogah from dr LIZA Shoes
Dr. Liza is a celebrity body and posture expert and knows a thing or two about looking sharp in the office. Thanks to her expertise in these areas, she was able to design a backpack that is both sleek and stylish, and comfortable to carry. The bag features adjustable, cushioned straps, ergonomic design, and can easily fit a laptop in the inner pocket. Your body will thank you for carrying a bag that feels this good!
---
This product was recommended by Joe Flanagan from 90s Fashion World
This waterproof laptop tote bag is the perfect office bag because of its stylish design and elegant aesthetic. It fits a laptop and has all the necessary pockets and partitions that any woman needs to keep stuff organized and within easy reach inside her bag. The neutral classic color guarantees that you will be able to match it with most of your clothing, which will avoid the struggle of dressing up in matching outfits. It can also be worn as a crossbody or hanging on your arm, so you can free your hands if taking the subway or a bus. Super practical!
---
This product was recommended by Jake Smith from Absolute Reg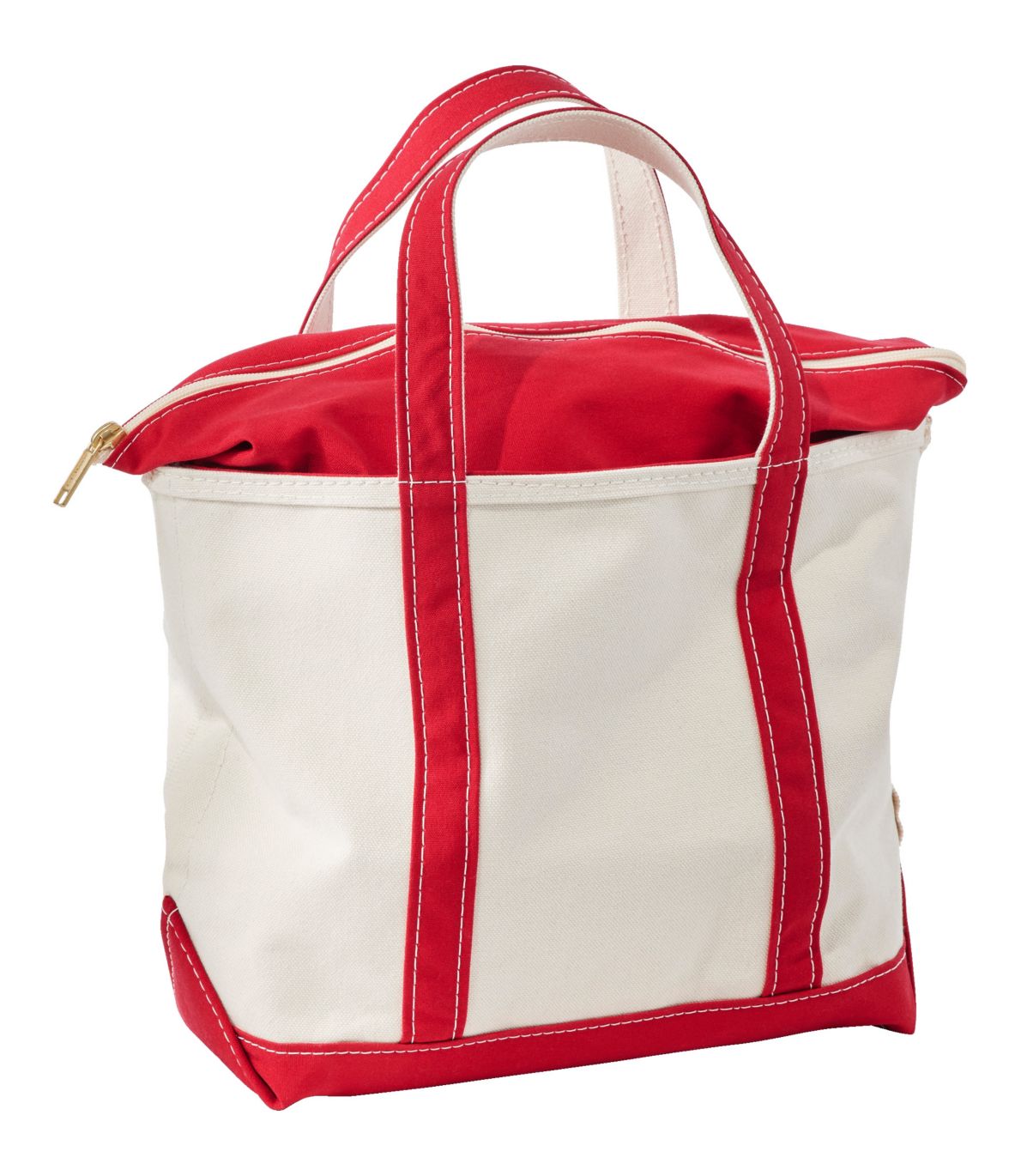 This bag is suitable for women carrying multiple items in single baggage without looking too heavy. It allows its buyers to choose among the four available color options with a secure zip-top. Apart from being an office bag, the holder can also use it for traveling because of its heavy-duty construction with a double-layer base.
---
This article showcases our top picks for the