This article showcases our top picks for the Best Office Bags For Men. We reached out to industry leaders and experts who have contributed the suggestions within this article (they have been credited for their contributions below).
We are keen to hear your feedback on all of our content and our comment section is a moderated space to express your thoughts and feelings related (or not) to this article This list is in no particular order.
This product was recommended by Ahmed Mir from Sip Coffee House
This Business Bag from Thom Browne is easily one of the best office bags I have ever purchased. Not only is it spacious enough to hold all my necessities without being too bulky, it also has this sleek and fashionable design that will make you stand out from a sea of boring old briefcases.
---
This product was recommended by Evaldas from Domini Leather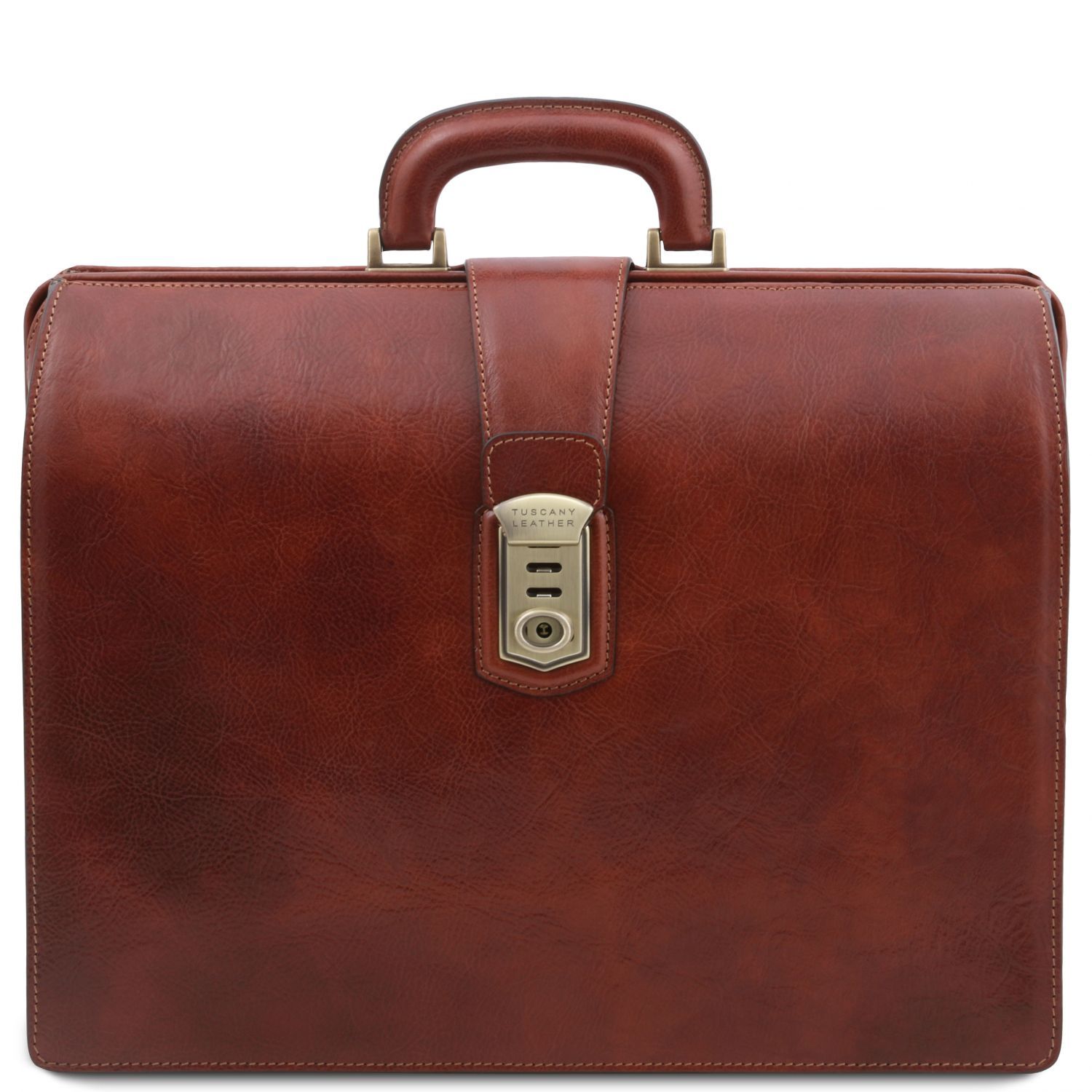 This is a perfect option for anyone looking for an executive leather briefcase that will set him apart from the rest of the crowd at the office. Canova is made of full grain and hand stained calfskin leather, which embodies a high level of professionalism and is extremely durable in addition to giving you a sleek professional look. The interior of the briefcase contains 3 compartments suitable for a laptop up to 15.6, and is lined with a natural lining which demands practically no effort to keep it clean. It comes in a rigid structure ensuring your laptop's safety at all times, making it a top office bag for any man.
---
This product was recommended by Amit Raj from The Links Guy
Coming in four finishes this vintage style bag exceeds my expectations in every way, shape, and form. I ordered it to use on a professional level. But I'm so impressed with it, I find it hard not to use it on a daily basis for everything else. The quality is top-notch. It holds my laptop, phones, chargers, and everything else I need for business, with room to spare yet, the size is not overwhelming.
---
This product was recommended by Nunzio Ross from Majesty Coffee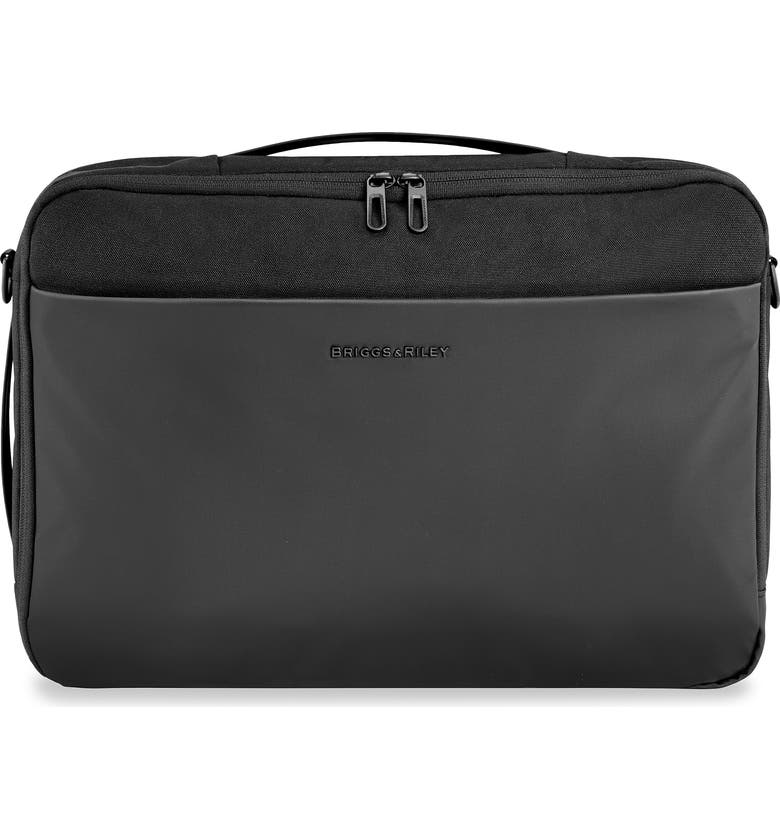 The Briggs & Riley Delve Convertible Briefcase Backpack is a stylish convertible bag with functional resistance to snow, rain, and hail. This bag can look polished on an exec desk during the day and turn into a modern backpack depending on the mood or occasion. It can also fit a 15-inch laptop and has various internal and external pockets to organize your essentials.
---
This product was recommended by Arthur Iinuma from ISBX
If you are looking for a vintage look blended with modern features, Fossil Men's Defender Messenger Briefcase is the way to go. This bag can switch from a classic shoulder messenger bag to a traditional briefcase with a few unclipping. The stitching details add a different dimension to its overall aesthetic, so looking stylish with this office bag comes naturally.
---
This product was recommended by Mark Pierce from Cloud Peak Law Group
It's the right size for a laptop and tablet, with room for files and computer accessories too. Spacious enough for a 15" laptop, the interior features four pockets and a card pocket. Two exterior pockets make it easy to stay organized. The canvas is water-resistant. The nylon interior is also water-resistant, making it easy to clean.
---
This product was recommended by Riley Beam from Douglas R. Beam, P.A.
With its multi-functional design and use of high-quality vegan leather, this versatile briefcase is an ideal choice for most working professionals. The bag easily holds enough space for a 15.6-inch laptop along and is packed with smaller compartments, allowing you to neatly organize your accessories, documents, cables, and smaller devices. As for its durability, its waterproof design and sturdy build should put all your worries to rest.
---
This product was recommended by Ouriel Lemmel from WinIt
I recommend the Daily Bag from LEFRIK as the best eco-conscious office bag. Designed in Spain and ethically manufactured in China, these bags are made from 100% recycled material, plastic bottles turned into high-quality eco fabric. The Daily Bag is also incredibly functional, it comes with a padded sleeve for your laptop, and a front compartment with a smart organizer for small accessories. These bags are vegan and the company donates a percentage of every purchase to charity. The Daily bag is truly beautifully designed and lightweight enough to carry around all day, and the best part is, you'll feel great about helping the planet.
---
This product was recommended by Volodymyr Shchegel from MacKeeper
It comes with a sharp, dark-styled design and a crossbody shoulder case. It can serve as a perfect laptop bag for working professionals, or you can use it as a style piece to carry other necessary gadgets and items for office work. A 15-inch screen can easily fit in the bag along with other items, and there's an extra pocket for other stuff you need. Kenneth Cole REACTION black leather bag is a stylish, modern, efficient choice for a men's office bag.
---
This product was recommended by Harriet Chan from CocoFinder
Comfortable office bag for Men, I had gifted to my colleagues. The striking feature of this product is the adjustable string that floats on desired lengths as per your needs. This adjustable strap helps you to carry them conveniently during travel. The bag contains many compartments that serve specific purposes. There is room for a laptop, iPad, wallet, cellphone, and umbrella. You can also find space to insert cards, a pen, notebook, USB, and passport. The bag is made up of PU leather, and it is a vegan material too. Water-resistant and high-quality leather type inspired me a lot to choose this bag.
---
This product was recommended by Christie Corso from Courtesy of Milaner
The Travel Elena Handbag is a classic leather tote bag with a striking pattern upgrade. Handwoven in Italy using genuine Vachetta, Nappa or Suede leather, this buttery-soft woven bag features a 100% cotton lining, magnetic top closure and two zippered interior pockets to keep your work belongings safe and sound.
---
This product was recommended by Jessica Hanna & Andrew Marks from World Chic
This versatile Italian leather backpack is a great choice for anyone on the go from the office, work trips, the gym, and your regular day-to-day. It is a hard-leather durable bag made in Florence, Italy. With 7 pockets, 26.5-liter capacity, durable, up to 15 inches laptop storage, and a stylish cotton lining, this bag makes the perfect gift with true Italian craftsmanship.
---
This product was recommended by Logan Mallory from Motivosity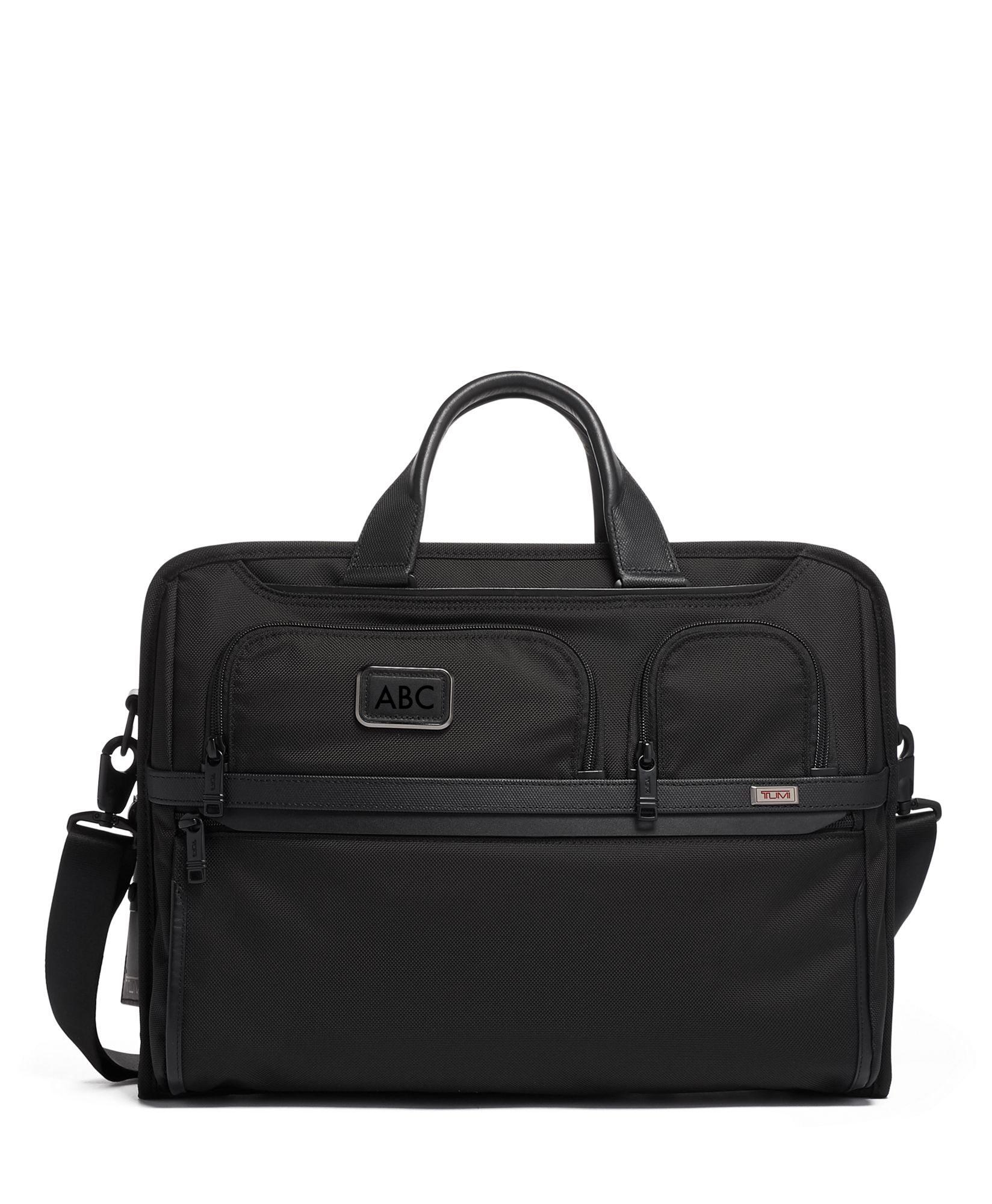 This slim, well-organized brief is perfect for commuters, students, and frequent business travelers alike. Features include a padded laptop compartment that fits up to 17 screens, a padded tablet pocket, and a magnetic slip pocket that provides quick access to the items you use most.
---
This product was recommended by Gabriel Dungan from ViscoSoft
This bag truly lives up to the name. When I am going to the office, I want to be prepared for anything and everything. This bag can fit your devices, any documents, a water bottle and so much more. The look is also very sleek, and is made of water-resistant material, which keeps any important work supplies safe. There's even a magnetic locking zipper for an even tighter sense of security.
---
This product was recommended by Tiradia Cork from Made Trade
The Productivity Briefcase is your go-to messenger bag. Durably designed, this briefcase has a padded laptop compartment (fits up to 16 computer), large exterior zippered pocket, and large covered exterior pockets with smaller pockets, so you can comfortably fit and organize everything you'll need in a day. Ethically made from vegan, hypoallergenic, antimicrobial, waterproof, lightweight, durable, biodegradable, and recyclable natural cork.
---
This product was recommended by Alex Higson from MagicOfClothes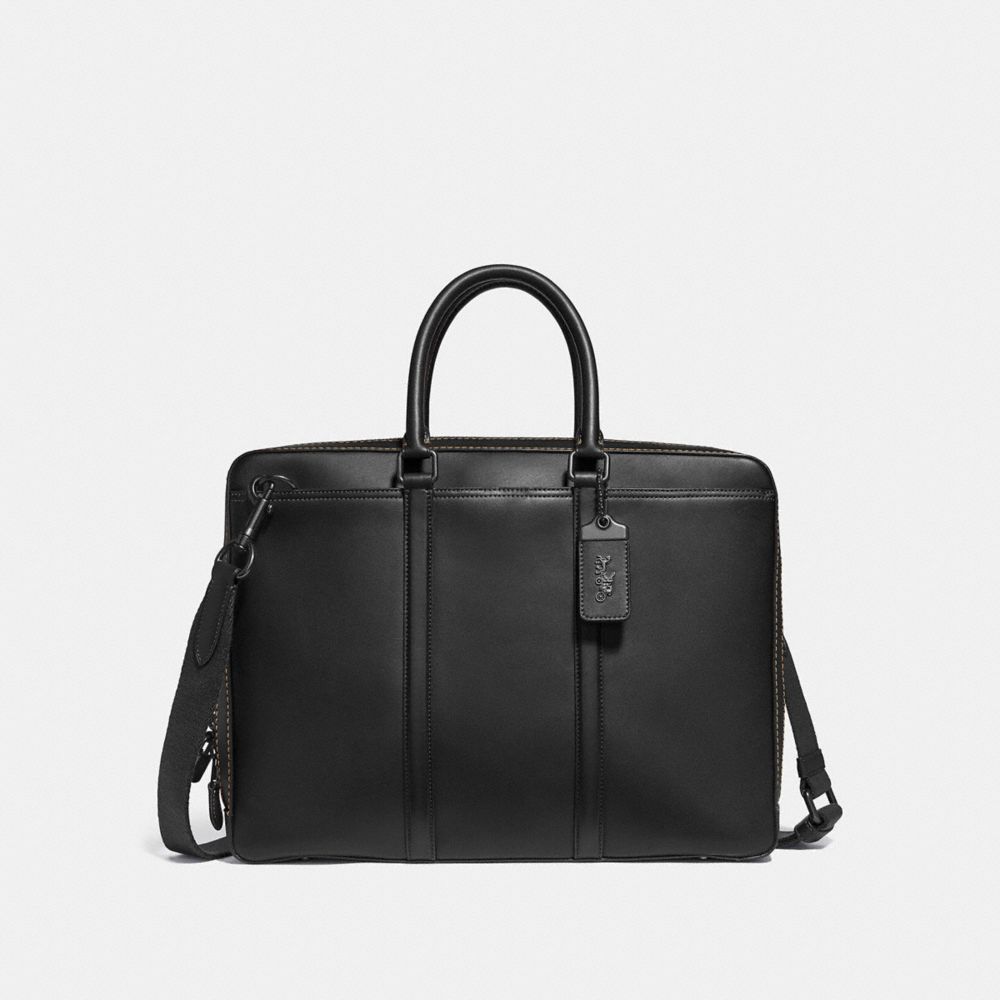 I love Coach leather bags. They can be a little pricey, but the quality of the leather on them is next level. And if you are buying a bag or a briefcase for work, you should look at it as an investment, because genuine leather can easily last you a decade or more. This briefcase from Coach is slim, yet spacious. There are a lot of zippers and storage areas on this bag, but it still looks extremely classy. Being in the fashion industry, the look of an accessory is very important to me, and this bag has been gathering compliments since day one. The price point is also fair considering the fact that top-grain leather has been used to make this bad boy. And as a bonus, this briefcase also doubles up as a crossbody bag!
---
This product was recommended by Grant Silverman from Wow Merchandise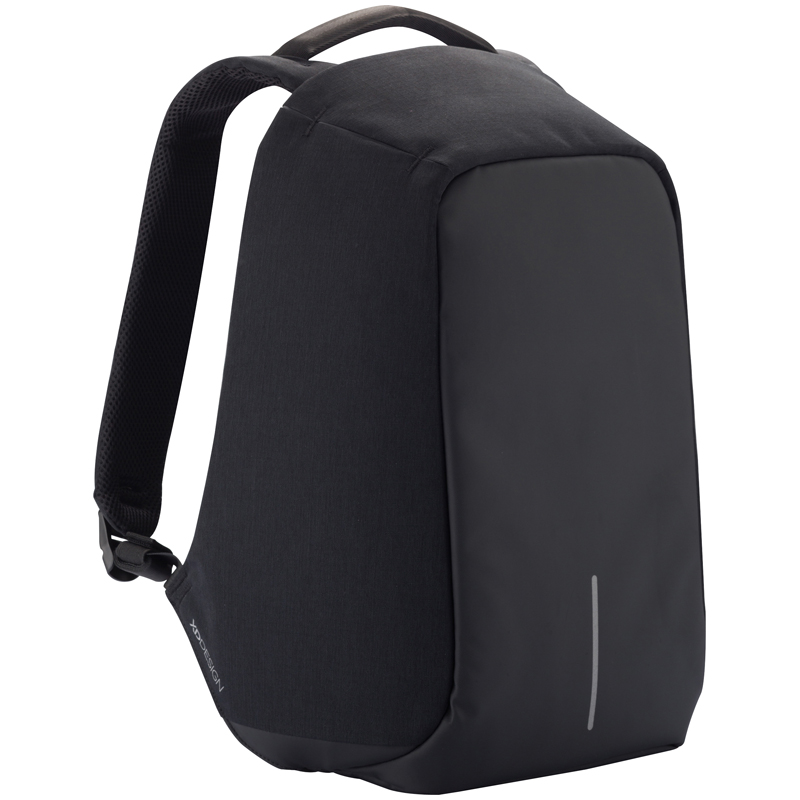 Every day 400,000 pick pocket incidents occur worldwide. Never worry about this happening to you with this Bobby anti-theft backpack. Great quality, stylish, and practical for the everyday commute.
---
This product was recommended by Grant Silverman from Wow Merchandise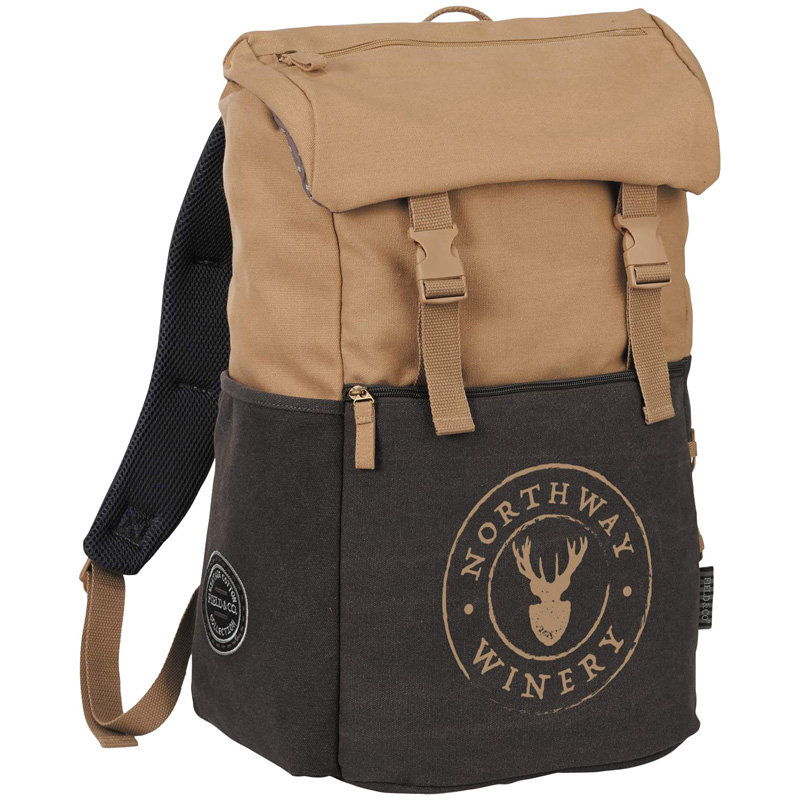 An incredibly practical yet ruggedly stylish laptop backpack perfect for office or casual strolls. Features a main compartment with laptop and tablet sleeve. Interior mesh pockets for storing accessories and a top drawstring closure with a flap that clips to the front.
---
This product was recommended by Grant Silverman from Wow Merchandise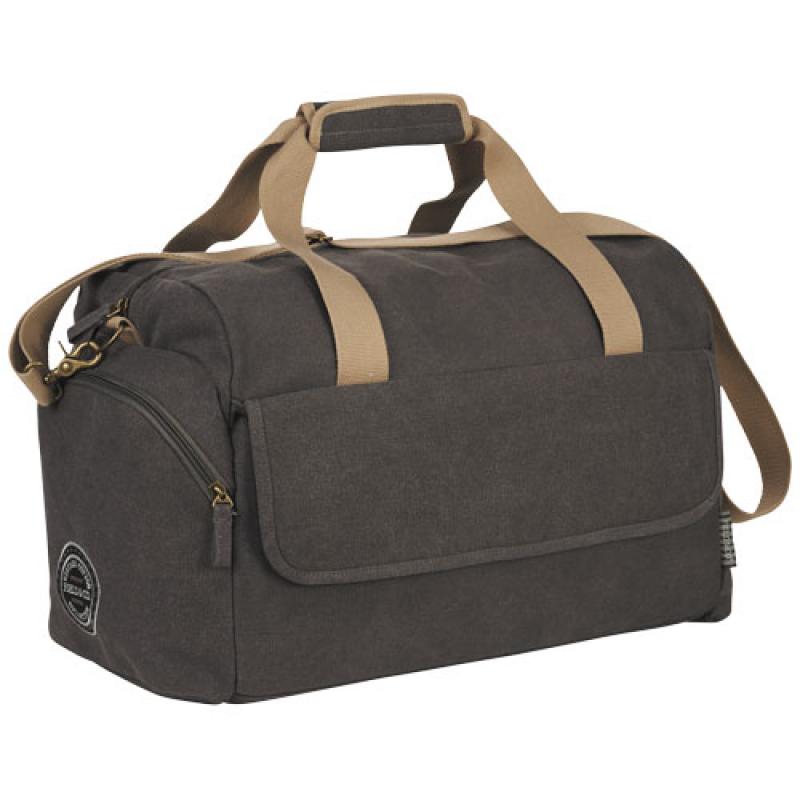 Change it up with this rugged and versatile duffel bag, perfect for the office and your laptop but also great to take your gym clothes for a spin. Perfect size for travel with a large main opening, an interior mesh pocket, and a large front pocket organiser.
---
This product was recommended by Jake Smith from Absolute Reg
This iconic office bag encompasses the essence of sustainability and practicality. Most of its parts, especially the twill shell, come from recycled post-consumer plastic bottles. It contains multiple zip-fastened organizational compartments, with one allocated for a laptop. That means it can fit more than just your office items if you plan to go on an overnight stay in a luxurious hotel for a good night's sleep. It even has internal slip pockets, keyring clips, and pen loops. For the price of around $155, you'll get the quality you deserve.
---
This product was recommended by Johannes Larsson from JohannesLarsson
You'll be surprised by how much stuff you can pack in your Tokyo Totepack. It has an adaptable design that gives you plenty of space for your laptop, water bottle, umbrella, and even an extra pair of shoes. It's made from rugged, water-resistant fabric, and you can use it as a backpack or tote to switch between professional and casual. Truly a versatile piece of luggage that's perfect for any working man!
---
This product was recommended by Todd Bissell from Ride FAQs
If you're looking for a gorgeous heirloom-level piece that's as stylish as it is functional, the Bradley Mountain Courier Briefcase is a great option. This bag is created fully in their San Diego, California facility, as are all of their excellent products. It's made of excellent waxed duck canvas that's weatherproof, resistant to abrasions and punctures, and will age wonderfully with usage. For added style, it has bridle leather handles, a shoulder strap, and embellishments. It can also hold up to a 15-inch laptop. This is a fantastic work bag if you prefer heritage appearance and rock-solid durability in your gear.
---
This product was recommended by Sam Santa from Zeitholz
If you enjoy having a place for everything, this well-organized messenger bag is the one for you. It has several useful pouches, four outside pockets to easily access smaller accessories, and it can be transformed from a backpack to a messenger bag in seconds. A stylish canvas design, what I love about the CoolBELL is its ability to house larger laptops or notebooks — up to 17.3 inches — in a padded pocket, while still having enough room to hold more. Available in various colors and hues, it's a versatile bag with options to suit any corporate man on the go.
---
This product was recommended by Jerry Ford from 4WD Life
A perfect office bag for men, this convertible bag from FreeBiz can take on the role of a laptop bag, a rucksack, a messenger bag, and a briefcase. While the versatile design is a great selling point for those looking to use the bag in different ways, the weather-resistant material ensures that it is durable too. It can fit a 17-inch laptop with ease and even has a good amount of padding to protect your machine from damage. The added security feature of a lockable zipper keeps your devices safe during travel. The flexible and durable features of the bag do complete justice to the price tag.
---
This product was recommended by Chris Thompson from Backdoor Survival
When you have a lot to carry to and from the office but have a style beyond college student or gap-year traveler, this laptop briefcase is for you. With multiple interior and exterior organizer pockets for electronics, business cards, travel passports, and pen loops, there's plenty of room for everything. Made of high-quality material, it has a convertible back slip, so it can go from tote to carry-on in an instant. What's more, the articulating shoulder strap prevents the bag from sliding down your shoulder when you're on the go.
---
This product was recommended by Nikki Webster from Brit on the Move
In the last 30 years, I've probably purchased 15 office bags for my husband. I've tried every mainstream brand. We converted to Samsonite about five years ago. Samsonite is the only stress-only bag we now use, and for a good reason. These products last; they go the distance. My husband now has this laptop bag that he uses as his office bag. It has a spot for your laptop, it's light weight and functional. Samsonite might seem expensive, but get what you pay for. And Samsonite comes with fantastic warranties!
---
This product was recommended by Joe Flanagan from 90s Fashion
This high quality leather satchel is super classic. It has an Ivy league feel with a dash of Professor Indiana Jones that has me crazy about it. It is not only practical but elegant and can be worn either on the side or crossed over for ease of access and to keep your hands free. The flap on the front closes with a push button and makes accessing the front pockets a breeze. Ideal for a subway or train commuter. It also matches everything! It could go with either black, tan or brown joes and formal pants or denim. The perfect item to fulfill all your needs.
---