This article showcases our top picks for the 'Best Executive Travel Luggage'. We reached out to industry leaders and experts who have contributed the suggestions within this article (they have been credited for their contributions below).
We are keen to hear your feedback on all of our content and our comment section is a moderated space to express your thoughts and feelings related (or not) to this article This list is in no particular order.
This product was recommended by Lukas from Military 1st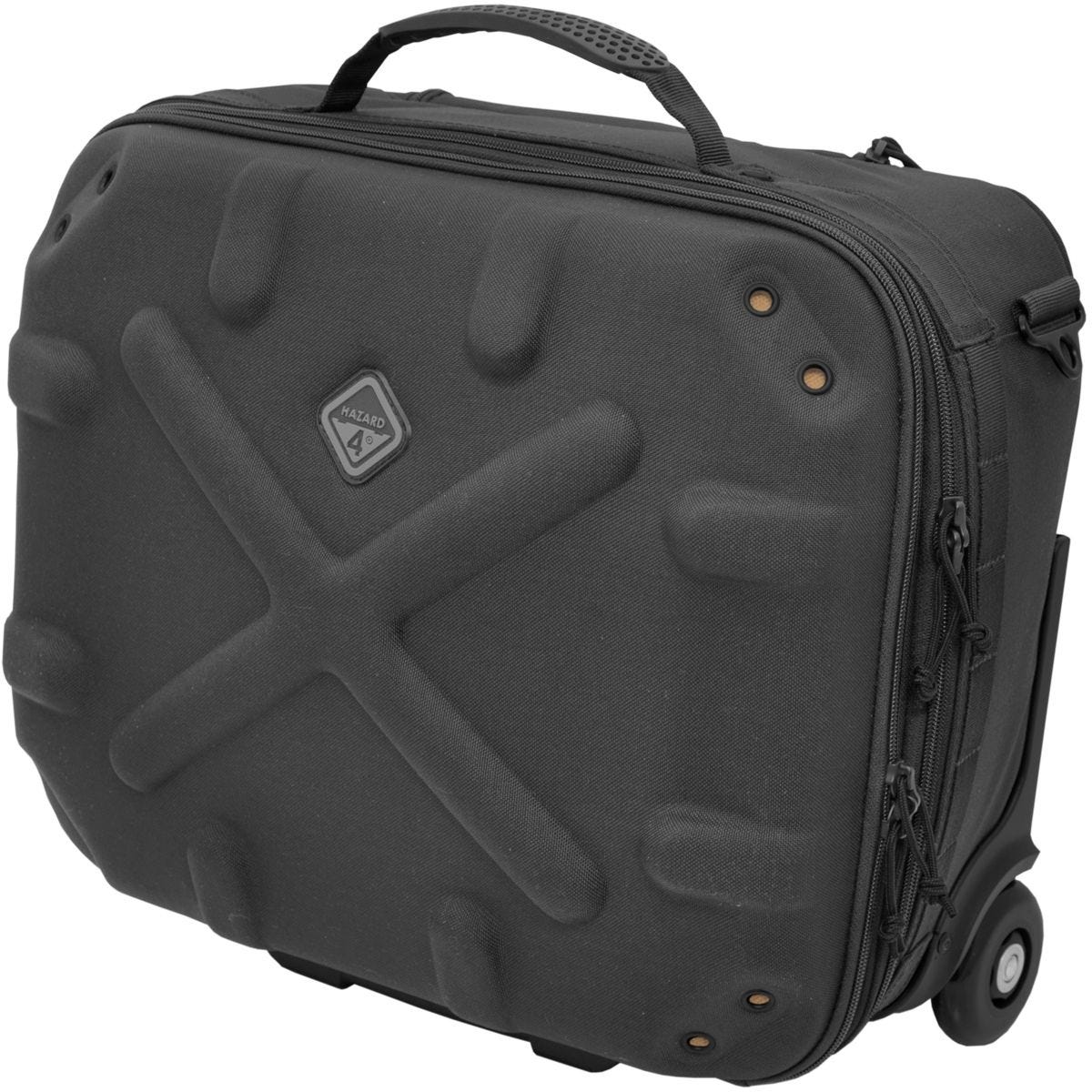 Airstrike Tech Airline Rolling Carry-on from Hazard 4 is a unique piece of rugged tactical luggage designed for secure carry of camera gear, optics, laptops, weapons, or other precision gear. It offers maximum protection and flexibility and will easily fit in an overhead compartment. Constructed with high-quality Invista Cordura 1000D, it comes with a fully padded main compartment with movable dividers, padded laptop compartment and multiple organisation pockets throughout, as well as sturdy smooth-rolling wheels, multiple grab-points for carrying and luggage manoeuvring and telescopic locking pull handle.
---
This product was recommended by Fred Blair from Awesome Hoops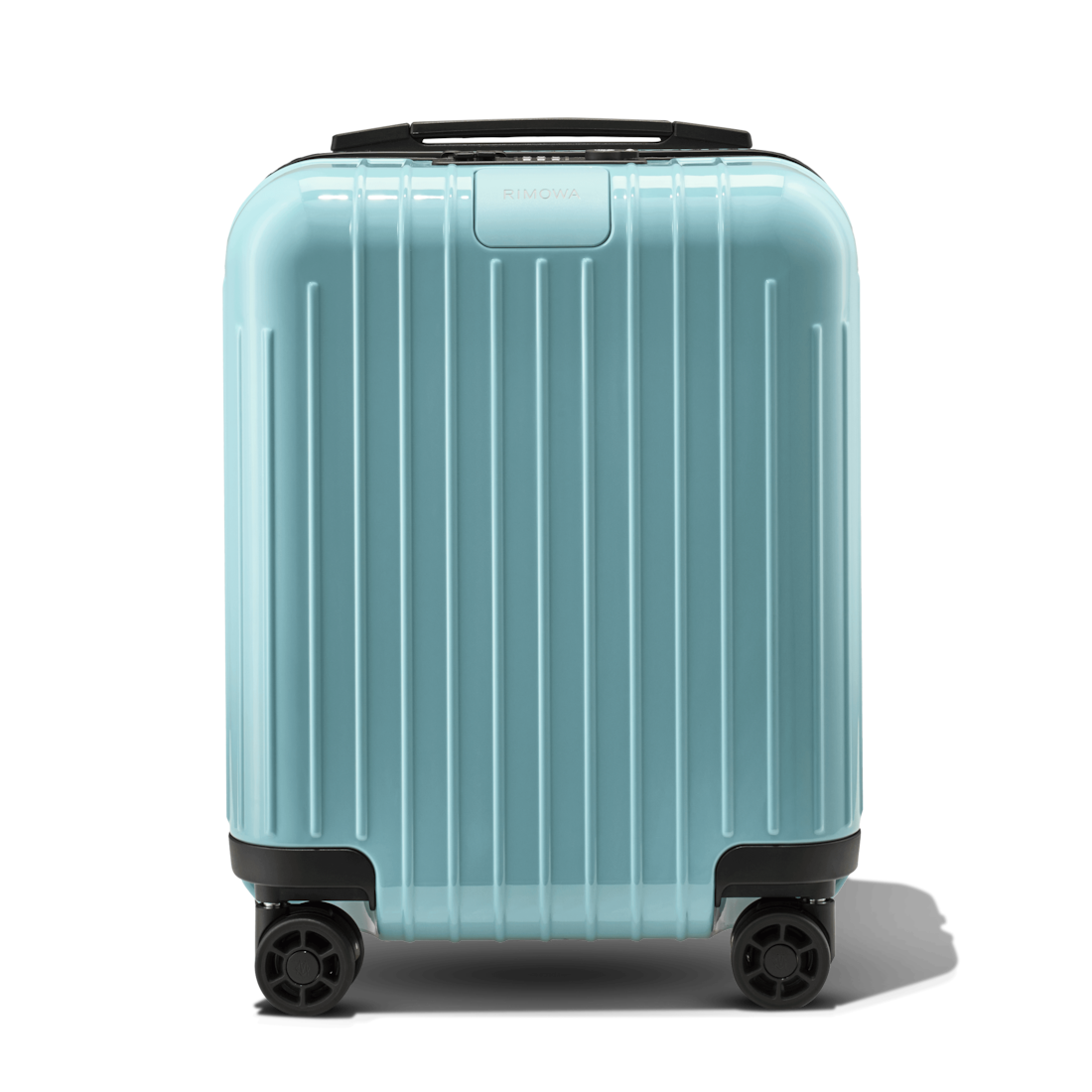 I always go for quality and Rimowa is my top choice for travel luggage. I would recommend their Essential Lite luggage because it is roomy (good for a week's travel). The wheels are super smooth and the most stable of all the luggages I have used. It also comes with mesh dividers that help me organize my travel essentials and place them securely. The after sales service is superb. You can bring your bag or luggage to any of their stores globally. For basic repairs, they can even do it on the spot.
---
This product was recommended by Noman Asghar from Fan Jackets
This travel luggage bag is made from utmost quality material that can keep everything safe while traveling. It has powerful wheels that ease the life and also has a powerful lock that keeps thief away. Spacious and high quality luggage is a must have for every traveler.
---
This product was recommended by Brandon Wachs from Shark Eyes
It's completely lightweight and durable. It also comes with multiple pockets that make packing and organization, a walk in the park. The sleek design gives this travel luggage a stylish and outstanding look. Other characteristics include four multi-directional double spinner wheels, expandable capacity (a traveller's dream), telescopic handle, built-in ID tag, and a TSA Lock.
---
This product was recommended by Jess DelVirginia from Insite Strategy
Perfect for professionals on the go, this set has hard sides and multidirectional wheels, allowing for ease of movement. The sides are expandable, so you can fit new purchases into the luggage for your trip home with ease. The price point is also favorable, when compared to other luggage options with the same features.
---
This product was recommended by Tom Winter from DevSkiller
Despite looking small, this amazing suitcase's interior is quite spacious, allowing you to fit a couple weeks' worth of clothes and personal things in it. It's dimensions of 21. 75 H x 14. 5 W x 8. 5 d (including wheels and handle) meet almost all domestic and international airline requirements and also fits into overhead bins of large and small planes. The multidirectional 4-wheels attached to the suitcase make its handling smoother and easier to maneuver, which really comes in handy in crowded airports. The suitcase is constituted by two large compartments, an interior pocket to organize smaller items, and some garment restraint straps to hold everything in place. All in all, a perfect piece of carry-on luggage that can be described within three simple words: versatility, durability, and finesse
---
This product was recommended by Mark Stephenson from How To Shoe
As the name suggests, it's indeed a smart suitcase. It has a charge feature that allows you to charge your devices six times over, ensuring you never go offline. It also has a GPS track feature that enables the user to locate the suitcase if it gets lost. Another cool feature is its digital lock, which allows you to lock and unlock your suitcase using your smartphone.
---
This product was recommended by Karen Block from GreatUsefulStuff
Our Weekender Bag's unique and functional design makes it the best bag on the market for those on the go. The bag seamlessly hangs in any closet for easy packing (and visibility into what you've packed so no essential is left behind), and then folds neatly into the perfect on-the-go carry on. When you arrive at your destination, simply unzip, hang in the closet or on any towel rod, and you are ready to go. Even better, our Weekender Bag keeps all of your belongings separated from hotel drawers or luggage racks in order to keep germs away from your clothes.
---
This product was recommended by Harry Anapliotis from Rental Center Crete
The suitcase is perfect for both short and long journeys as it is expandable even with the hard aluminum cover. You know your personal items are safe whilst in transit, they're also secure with TSA approved combination locks for extra security.
---
This product was recommended by April Green from Days of our Lives
There are items that you shouldn't lose while travelling, things that are annoying to pack but needed and some that are precious that you want to keep safe. This bag has an intelligent design suited for all travel purposes. In the Passport bag, each essential gets its own dedicated spot and is arranged precisely in order so that you can easily reach and grab anything without performing a whole surgery on the bag. The bag was designed to provide smart solutions to travellers like a double zipper locking mechanism, extra protection, a short opening of 30 degrees for quick access, and one 180 degrees opening for ease of packing. In the travel bag, all your gadgets can be neatly packed in the front part compartments where there are seven unique pockets. It keeps your gadgets safe from any mishaps. The front compartment is 100% crush-proof and made with a tough polycarbonate that is capable of withstanding the harshest of travel conditions. This feature and thus the bg is best for those people who travel a lot for business meetings and therefore have to carry their electronic gadgets along always.
---
This product was recommended by Gina Harper from Harper's Nurseries
If you're looking for executive travel luggage that's a perfect blend of quality and technology advancement, then the Raden Luggage is ideal for you. It comes with an integrated battery that makes it easy to charge your phone.. The handles double up as a scale, as you can use them to determine the weight of your luggage.
---