This article showcases our top picks for the 'Best Floor Lamp For Office'. We reached out to industry leaders and experts who have contributed the suggestions within this article (they have been credited for their contributions below).
We are keen to hear your feedback on all of our content and our comment section is a moderated space to express your thoughts and feelings related (or not) to this article This list is in no particular order.
This product was recommended by Muhammad Mateen Khan from PureVPN
This is the best tree spotlight for reading, makeup, room lighting, and crafting. It is suitable for creating the right room atmosphere or mood and can as well be used for task lighting. The lamp comes mostly in black color and is made of metal. This Brightech tree lamp can brighten up an entire room. It is made up of 360 degrees rotating dimmable LED lights that illuminate 1856 lumens. It also has a color temperature of 3000 Kelvin. There are three levels of brightness to choose from and it includes 3 LED light heads, each having bulbs with a 20,000-hour energy-saving period. Its futuristic design provides an excellent look to any home office.
---
This product was recommended by Beth McCallum from Oh So Spotless
This lamp combines bright, atmospheric light with modern style. With a built-in touch dimmer switch, gently brush the pole to adjust the light settings. It only takes a couple of seconds, which is especially important if you're in the middle of an urgent email. The lamp is tall and slim, so it can squeeze into tight spaces. You can angle the split heads in any direction to change the ambiance, or aim light over your current project. When decorating your office, choosing something unique, practical, and modern can lift your mood during the daily grind.
---
This product was recommended by Lisa Torelli-Sauer from Sensible Digs
This LED floor lamp from Miroco has excellent features when it comes to office lighting. Whether you need bright light to read or ambient light for late nights at the office, this lamp has you covered with multiple settings for color and brightness. Mirocos LED floor lamp is designed to reduce eye strain, making it ideal for long days at the office.
---
This product was recommended by David Janssen from VPNOverview
I love this floor lamp because it comes with a lot of different settings including brightness and colors. It's also LED, which means you won't be changing the bulbs anytime soon.
---
This product was recommended by David Janssen from VPNOverview
The Niktek company brings us another one, a bit my fashionable but similar features and settings.
---
This product was recommended by Candice Galek from Karma Honey Project
I adore my floor lamp, it's an easily recognizable classic and adds a touch of modern luxury to any space.
---
This product was recommended by John Barnes from Lamps Plus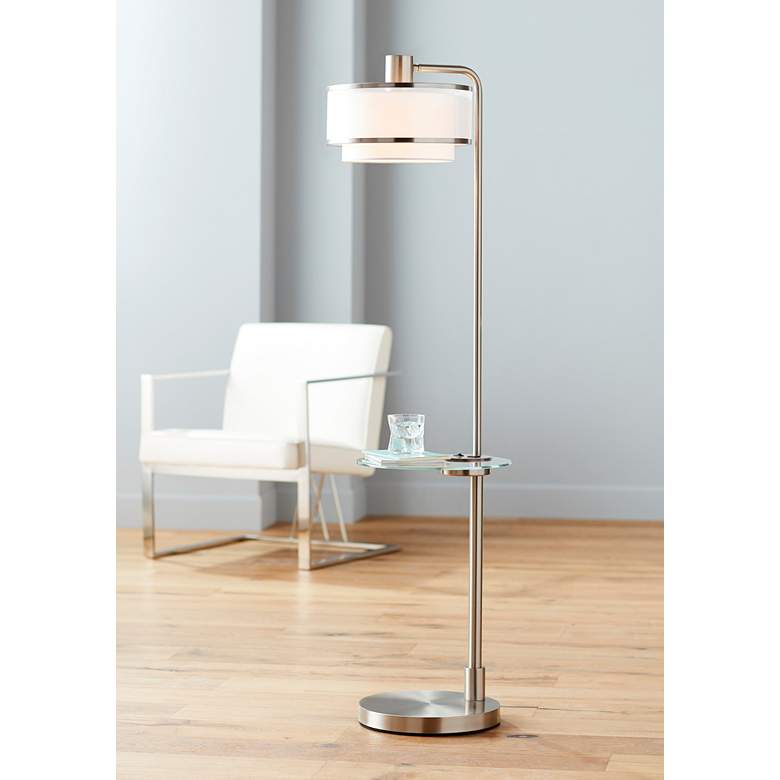 My overall favorite floor lamp for an office is the Vogue USB Floor Lamp by Possini. This lamp gives you great overall room lighting, plus has a built-in USB port and a glass tray table for holding phones and tablets while they charge.
---