This article showcases our top picks for the 'Best Executive Travel Backpack'. We reached out to industry leaders and experts who have contributed the suggestions within this article (they have been credited for their contributions below).
We are keen to hear your feedback on all of our content and our comment section is a moderated space to express your thoughts and feelings related (or not) to this article This list is in no particular order.
This product was recommended by Lukas from Military 1st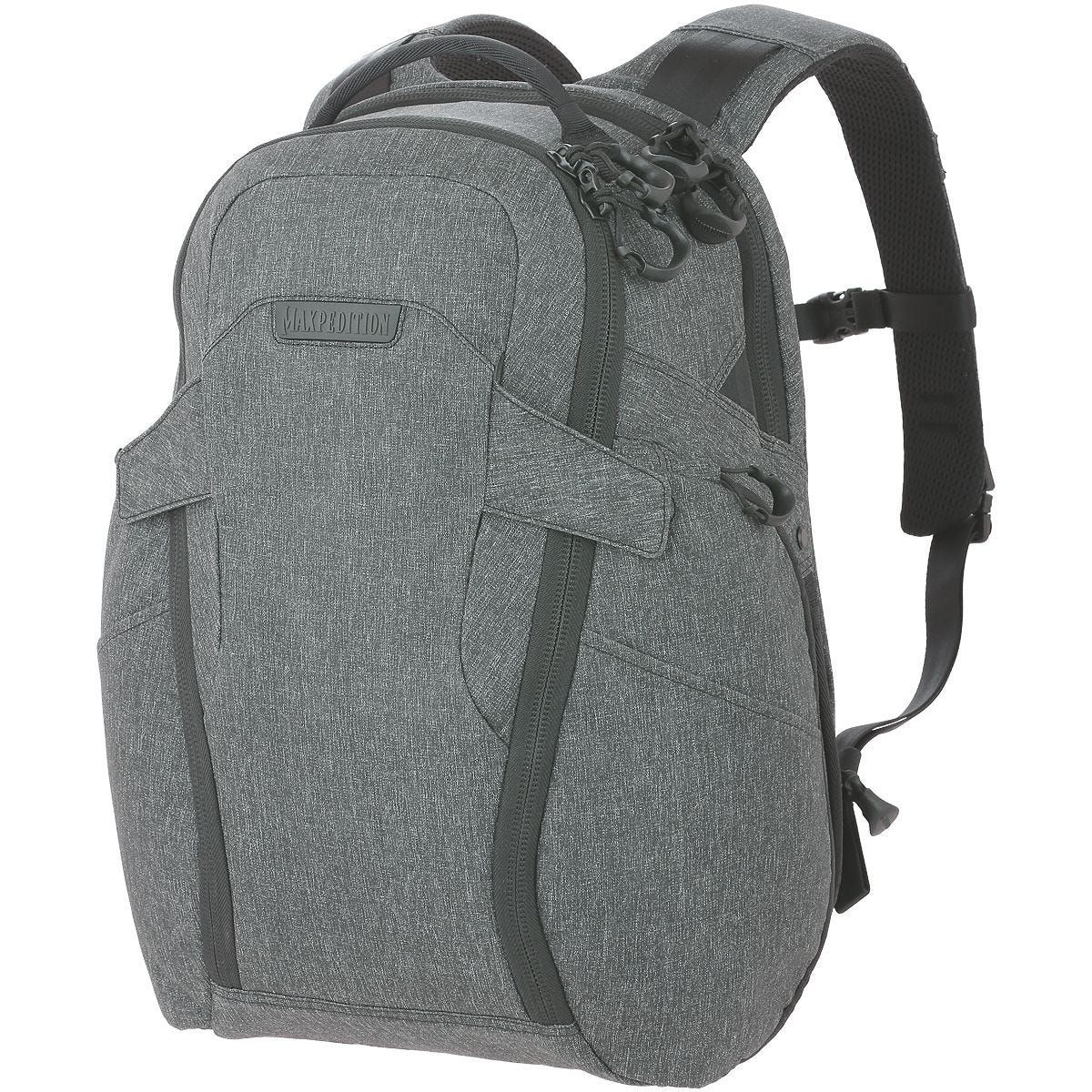 Maxpedition Entity 23 Backpack has 23L capacity and comes with a lockable and customisable main compartment with convenient clamshell opening, greyscale interior and multiple inner pockets. Moreover, there are lockable and padded laptop compartment for laptop up to 15, functional slip and zippered pockets on both sides and ports for headphones, charger cables. The pack comes with anatomic and adjustable padded, breathable shoulder straps with stratum strap and dual side grab handles. Trolley handle pass-through makes it easy to fix the backpack to the travel suitcase when on the go. Made of 500D Kodra Fabric with Polyurethane coating, this pack is ready for every journey.
---
This product was recommended by Adam Lumb from Casino-Professor
My favorite backpack for business trips is the Douchebag Hugger 30L. I can comfortably fit everything I need for a few days in it – clothes, electronics, documents etc – while it also has a dedicated pocket specifically for my laptop with added protection. The design is very well thought out, and it's also relatively light which makes it comfortable to carry around.
---
This product was recommended by Ahmed Mir from Sip Coffee House
This backpack is modern, durable, and versatile. It is ideal for work as well as traveling because the zipper expansion allows extra space. With plenty of pockets, it makes organizing your possessions a breeze. It is also extremely comfortable to carry.
---
This product was recommended by Noman Asghar from Fan Jackets
This slim fit backpack is only 4.5 inches deep that is great for professionals and travellers. Geared up with compartments so you can keep everything organized and have guarded corners for laptop so you have not to worry about the safety. Externally made from high quality material that makes it sturdy for daily use.
---
This product was recommended by Torben Lonne from DIVEIN
In terms of design, this travel backpack is a hybrid between carry-on luggage and a backpack. It packs a lot of utility and is made for tech-savvy travelers, with compartments for tablets, laptops, and smartphones. The backpack also features padding that is extremely comfortable, on both the back panels and shoulder straps. You can also expand the backpack by up to 35%, so it's great for longer trips that require more storage. The sternum strap on the front gives you more support and stability for carrying heavier loads. The EO Backpack by Incase is one of the pioneers of vegan luggage dating back to 1997 and one of the top eco-friendly brands on the market. They use a unique and patented material called Ecoya, which is naturally dyed heathered yarn. It's an innovative performance fabric that slows down the color fading process from light and water exposure. The production process also uses less water and creates fewer emissions, making it one of the industry leaders in sustainability.
---
This product was recommended by Margo Fery from Margo Paige
One of the best travel backpacks on the market is our clear backpack. Clear backpacks are ideal for travel through TSA security and attending conferences. Our clear backpack fits a laptop, small tablet, phone, wallet and a few articles of clothing for travel. Comprised of durable, recycled PVC and faux leather. It's ideal for anyone who travels frequently or attends meetings + conferences. The bonus? The look is stylish enough to be the repeat travel backpack for years to come.
---