This article showcases our top picks for the
Best Home Office Headset
. We reached out to industry leaders and experts who have contributed the suggestions within this article (they have been credited for their contributions below). We are keen to hear your feedback on all of our content and our comment section is a moderated space to express your thoughts and feelings related (or not) to this article 
This list is in no particular order.
This product was recommended by Robert Banks from MrStocks
I've been a fan of Creative headphones ever since I started using one. I liked the retro look design and always had a very good sound. Pairing two devices simultaneously is not a problem because of its multipoint Bluetooth pairing and allows me to answer calls while the headphone is connected to my laptop. It's lightweight and I can wear it for long hours and the ear cups are soft and comfortable. The battery can last for the whole day and makes me not worry about charging it in the middle of my work.
---
This product was recommended by Ahmed Mir from Sip Coffee House
One problem I have with headsets when working long hours, is that they often leave me with a headache at the end of the day. Luckily, I discovered one of the best mono headsets in the market which is the Plantronics Voyager 5200. With it's crystal clear audio quality and crisp microphone, you truly can't go wrong with this.
---
This product was recommended by Olivia Tan from CocoFax
I recommend this headset because it is equipped with comfortable padding that fits perfectly around the contours of your ears. The compact and noise-canceling design combined with the bass response and extended frequency range makes this headset excellent for use in the workplace. Taking convenience into consideration, this wireless headset features a five-button control system including play-pause, answer-end call, volume up, volume down, and equalizer. This makes switching between audio files and phone calls a breeze.
---
This product was recommended by Marc Bromhall from StorageBuddy
These are real wireless headphones with a range of up to 30 meters. This enables me to walk around my apartment while on calls.
---
This product was recommended by Bartek Boniecki from Passport Photo Online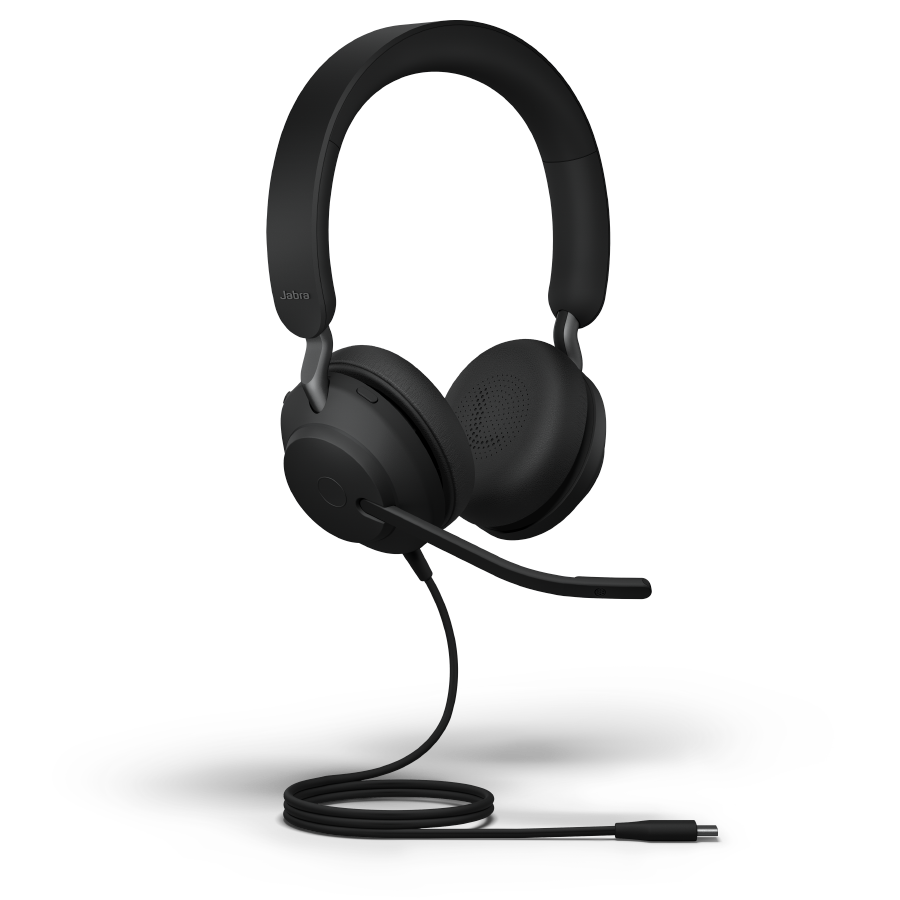 I believe that this headset is the best in the market for different reasons. Firstly, it is so comfortable. Thank the memory foam cushions, it's like you don't wear it. Secondly, the passive noise cancellation. This permits you to work even in noisy places, and you can concentrate better. Finally, the audio quality. This headset has a great audio quality, both if you are listening to music or working.
---
This product was recommended by Alina Clark from CocoDoc
With the new work at home ethic that most companies including Cocodoc are applying, we find ourselves in meetings all day long so we need the best hearing equipment on the market. I'm recommending OneOdio A70 headphones with Bluetooth enabled as well as aux input for when the battery is low. The headset has soft earcups that are tender on the ear, adjustable length for any head size, and a battery tht lasts up to 72 hours on playtime.
---
This product was recommended by Harriet Chan from CocoFinder
An excellent compatible headset adds comforts to the ears even after using it all day. Reduces the noise frequency and is offered with the USB connector. The best headset to accompany remote works and entertain with flawless streaming of favorite soundtracks. Turns on the busy light when the call is on and provides uninterrupted connectivity to the calls. Increases productivity at work by focussing on our tasks without any malfunctioning problems.
---
This product was recommended by Cindy Corpis from SearchPeopleFree
EKSA 3.5mm computer headset is a more progressive, productive, and clear communication gadget, which is solely built to cater to your home office needs. This brand focuses more on clear conversation and hence provides, leatherette ear pads and plus padded headband, offering extra flexibility and comfort after hours of speaking. It has a noise-canceling feature, which is amazing for skype for business, call-center, webinars, and more. Gone are the days when you had to talk over a landline. Nowadays, with this home-office product, you can free up your hands, which lets you continue to work on other numerous tasks while taking calls.
---
This product was recommended by Demi Yilmaz from Colonist
Thanks to its dual-connectivity, the Leitner wireless headset allows you to seamlessly switch between multiple devices proving that you just need one solid headset to get the job done. Its crystal-clear sound quality, lightweight design, and universal compatibility easily put this headset above all others. It's worth mentioning that this device also has an amazing range allowing you to take calls even if you're in a different room.
---
This product was recommended by Shiv Gupta from Incrementors
One of the most comfortable headsets on the market. An additional external microphone for speech pickup, bringing the total number of microphones on the QC45 to six, four of which are beamforming and used for voice. These are great for making calls and have outstanding noise-cancelling capabilities, as well as multipoint Bluetooth pairing, allowing you to connect them to a PC and your phone at the same time. The battery life is excellent. I love how simple Bose has made everything for us, so we can just listen to the music without having to worry about levels.
---
This product was recommended by Tim Sutton from CoffeeGeek TV
As a professional who works remotely myself, I would like to recommend the Plantronics – Voyager 5200 UC (Poly) – Bluetooth Single-Ear (Monaural) Headset, available on Amazon, as an excellent home office headset. This standard earpiece can be easily connected to a PC/Mac or mobile device for on-the-go communication as it can accommodate up to 7 hours of talk time. The Bluetooth connection allows you to freely roam within 98 feet (30 meters) as well. It's also compatible with many collaboration platforms such as Teams, Meet, Zoom, and so on.
---
This product was recommended by Brian Dechesare from Breaking Into Wall Street
This monaural bluetooth headset provides crystal clear audio both indoor and outdoor. What I love about it is that it allows me to move around my home office space as I like, without having to sacrifice my availability. It's perfect if you love not being tied down to your desk. It's comfortable, too, and I'm a fan of the connectivity options with my smartphone.
---
This product was recommended by Jeffrey Zhou from Fig Loans
When it comes to wireless headsets for your home office, this offering from Plantronics is as good as it gets. This headset has it all – comfort, audio quality, security and connectivity. It provides up to 13 hours talk time, and can connect directly to your PC, smartphone, or desk phone. I find the stereo setup of these headphones really provides superior call quality and clarity. It can take a bit of time to figure out the best setup for you, as there are a ton of customizable setup options, but it's definitely worth the time it takes to work those out.
---
This product was recommended by David Adler from The Travel Secret
The basic Sony Foldable headphones will always be my favorite for my home office. The sound is simply perfect and suitable for working from home but at the same time being attentive in case you are needed. You can't go wrong with these headsets if you want a headset with good quality, good price, and long-lasting use, especially if you work from home.
---
This product was recommended by Alex Varela from Dallas Maids
Although they are a bit pricey, they sound amazing and are very comfortable to use. I wear glasses so typical headphones are always annoying to wear. The battery lasts longer than a day. The sound is crystal clear, they're elegant and discreet.
---