Best Standing Chairs
. We reached out to industry leaders and experts who have contributed the suggestions within this article (they have been credited for their contributions below). We are keen to hear your feedback on all of our content and our comment section is a moderated space to express your thoughts and feelings related (or not) to this article 
This list is in no particular order.
This product was recommended by Sherry Morgan from Petsolino
There are few main reasons why Pivot is my best choice of chair for a standing desk. Their 5-year long warranty period really attracts me and this is a warranty period that is often offered on higher-end standing desk chairs. It also has a great range of motion and that's due its wobble based design that allows you to move in any direction you want, you're not limited to just front and back or side to side because you can literally move in a complete circle. I love how this chair works for a wide range of people thanks to its massive height adjustment feature.
---
This product was recommended by Lucas Travis from Inboard Skate
Aside from having some nice features, I find this standing chair the best when it comes to its price too, for only 129 dollars and comes with a one-year warranty. The Mogo has a massive height adjustment range which is great for different height people as well as a multitude of different sitting positions. Another thing to like about this chair is that it has a really generous range of motion so when you sit down on the seat you can really move as much as you're willing to as long as you're stable. And the reason why this is my favorite standing chair is because I love how portable it is, it's extremely lightweight and when you collapse it all the way down it gets really small plus, you can even unscrew the seat making them 2-pieces and throw them on your backpack. Very handy!
---
This product was recommended by Amir Behrozi from My Home Dojo
The best standing chair that we've come across is the Varier Move Tilting Saddle Stool. This chair is well padded and has a very sturdy build. We really loved that the chair's base doesn't take up too much space, unlike many other standing chairs. Assembly is simple, with just three pieces and no tools. Unlike many new standing chairs that are poorly built in China, the Varier standing chair has been around since 1985 and has stood the test of time.
---
This product was recommended by May Flanagan from Global Green Family
I don't usually like spending money on ergonomic chairs but since the pandemic has caused me to sit for long hours working from home (which is bad for my health), I'd say that the Capisco Chair from Fully is a great investment. It has a non-traditional saddle seat design, which may seem unusual compared to traditional desk chairs, but it is really nice as it just naturally follows you as you change into the next sitting position. Oh and, it has curved footplates which makes sitting for hours bearable. Plus, this chair is also eco-friendly as it is made of recycled matreials like natural wood or household plastic! It's pricey but it's definitely a great buy.
---
This product was recommended by Joy Marie Pilapil from Calibre Cleaning
I have been working remotely for the past few months since the pandemic and never had I thought of investing on a good standing chair until then. For better mobility while working at home and having a preference of a high work surface, I took a chance on Songmics adjustable ergonomic standing stool. Though the seat cushion needs improvement, topping it off with an extra padding, made it better. The ability to shift position is great, has good swivel movement and the height is compatible with my standing desk.
---
This product was recommended by Baker Mesh from Survival Mesh
I suggest this Chair because: The quality is good and is super easy to assemble. You can easily adjust it either for a standing desk or a normal sitting desk height. It functions well and helps strengthen my core. This is ideal for working at high tables, drafting boards, normal desks etc.
---
This product was recommended by Darryl Higgins from Athlete Desk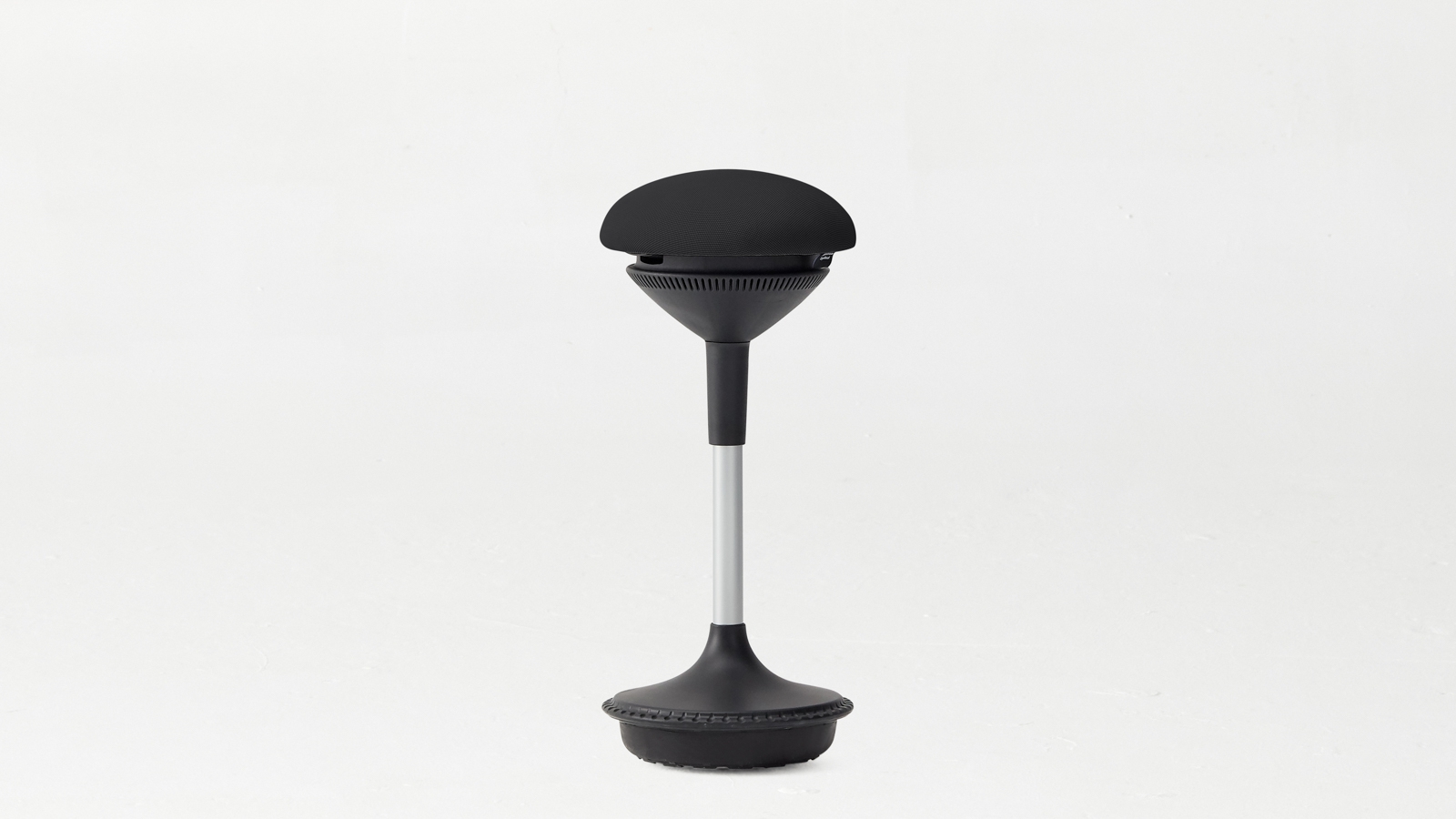 It has a comfortable cushioned seat which lessens the weight on your lower back while sitting. It can also be adjustable up to 10inches which can work well with any body type. When it comes to its base, you will be assured of its sturdiness because it's made up of high-quality material and is very stable when placed on a smooth floor.
---
This product was recommended by Leo Young from OptimizedFamily
Anyone suffering from sciatica will tell you that sitting all day can cause you to have a flare-up. Naturally, a standing desk chair is a good option. The LeanRite Elite standing desk chair is specifically designed for people suffering from backaches and sciatica. This chair supports your posture as well as assists you when you move from a leaning position to a sitting or standing position. Made from aircraft-grade aluminum and durable polyurethane, this chair is pretty durable and easy to clean. Although it is expensive, it offers immense support to folks suffering from various back ailments.
---
This product was recommended by Imani Francies from HomeInsuranceReviews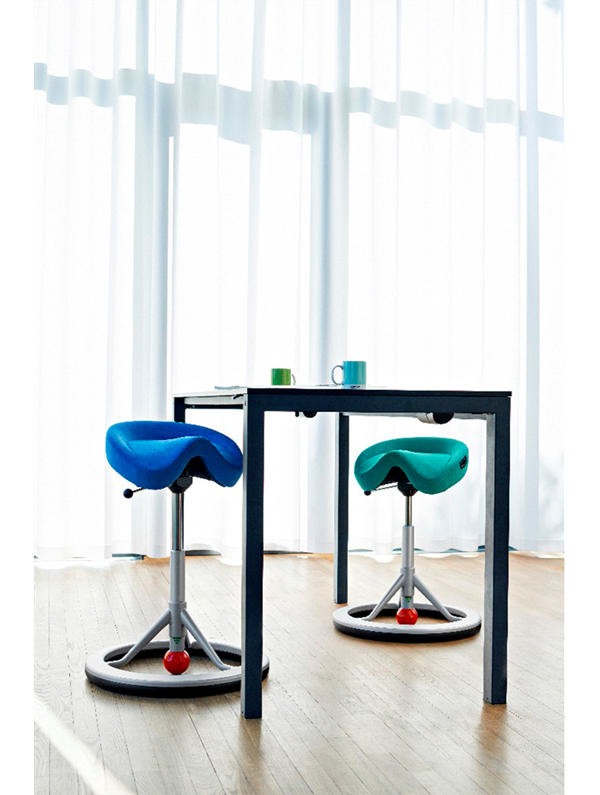 The Back App 2.0 is made of high-quality components and comes with a 5-year warranty. The bottom of the base is made of recycled aluminum with a rubber-like substance called Nitrile wrapped around it, which allows the base of the chair to wobble. On the bottom side of the chair, there is a ball that may be moved in and out. The degree of tilt increases as the ball is extended out, allowing you to move about more while working.
---
This article showcases our top picks for the