This article showcases our top picks for the 'Best Executive Office Chair'. We reached out to industry leaders and experts who have contributed the suggestions within this article (they have been credited for their contributions below).
We are keen to hear your feedback on all of our content and our comment section is a moderated space to express your thoughts and feelings related (or not) to this article This list is in no particular order.
This product was recommended by Alex Perkins from All the Stuff
Office chairs don't need to be black and bulky, there are more appealing and comfortable choices. This office chair offers you that option at an affordable price, and with an ergonomic design that encourages a better posture while working.
---
This product was recommended by Majid Fareed from F Jackets
This luxurious chair has an amazing quality, It provides an ultimate level of comfort with lumbar support you can spend hours on it without getting pain. It has an Ergonomic and premium feels to it.
---
This product was recommended by Noman Asghar from Fan Jackets
This chair is ergonomically designed with the latest technology to provide an ultimate comfortable feeling. It's spacious and has wider seat with lumbar and head support high back. A perfect chair for corporate executive to work long hours without getting exhaust.
---
This product was recommended by Jennifer Willy from Etia
Leather Executive Office Chair is a comfortable executive chair upholstered in bonded black leather and pewter finish frame. In addition to raising and lowering the height of the seat, the handle also controls the tilt of the chair, from rocking back and forth to not rocking at all.
---
This product was recommended by Jennifer Willy from Etia
Lorell High-Back Chair Mesh Black Fabric Seat is designed high back for the natural curvature of a person back. 1-touch seat-height adjustment, 360degrees swivel, tilt and asynchronous 3-lever control. Nylon 5-star base.
---
This product was recommended by Jennifer Willy from Etia
AmazonBasics Swivel Office Desk Chair has a white PU upholstery (faux leather) on the seat and back. The chair's modern profile offers a professional appearance, while its smooth contours and adjustable settings help ensure all-day comfort.
---
This product was recommended by Richard Roberts from CustomLogoCases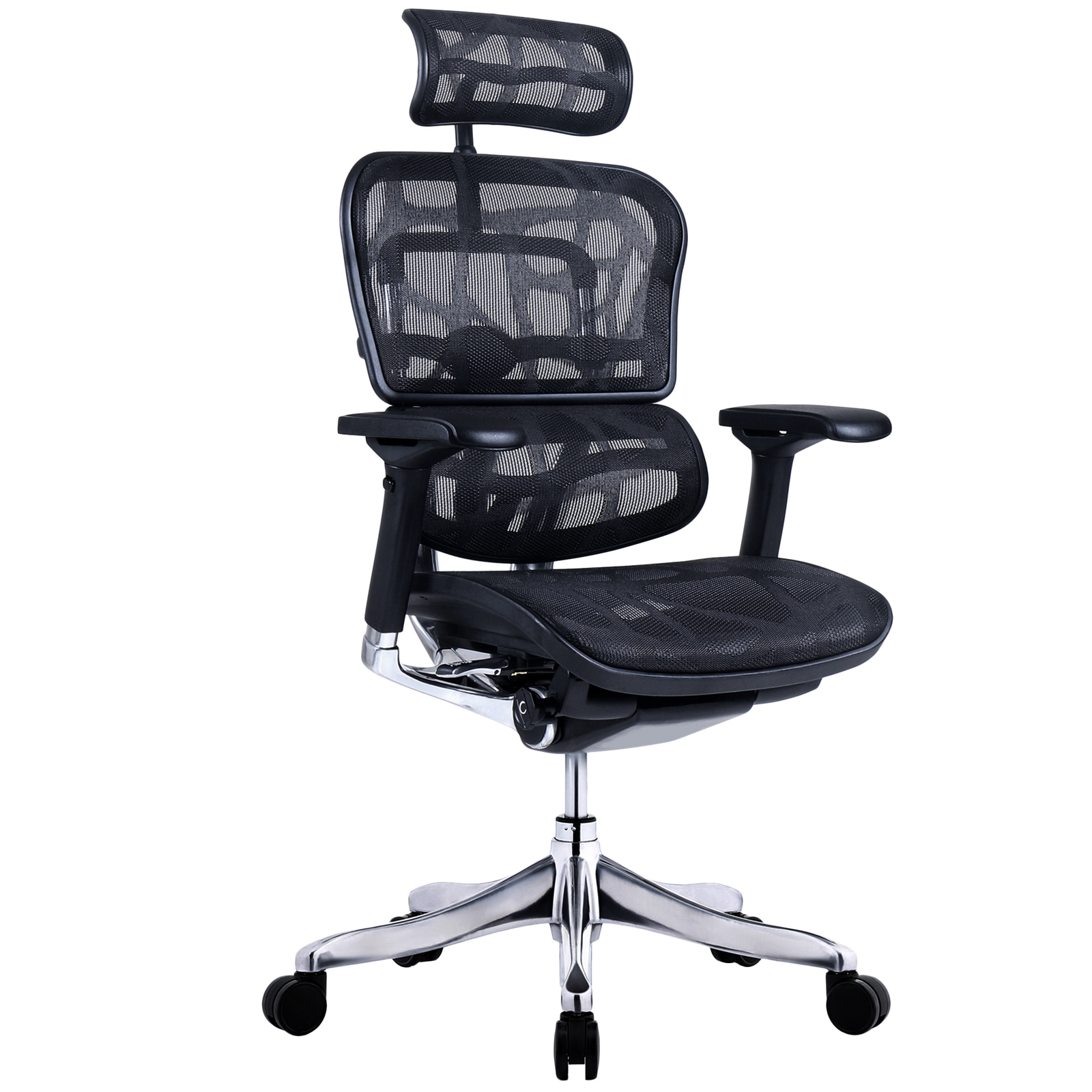 Running a global business requires hours of work and sitting in the office. So, I make it a point to invest in a superb office chair like the Ergohuman's office chair, it provides the necessary support for my neck and lower back and it really keeps me comfortable for hours at a time so it's well worth buying.
---
This product was recommended by Gina Harper from Harper's Nurseries
Most home offices are small spaces that can only accommodate a small sized desk and chair. However, despite the space restriction, you still deserve a chair that's not only comfortable; but also easy to store away. This is what the Swivel Home Mesh Back Task chair offers. It has a foldable back that makes it possible to store the chair once you're done. Its mesh back gives the chair comfortable support for your back, ensuring you enjoy your working experience every day.
---
This product was recommended by Lisa Arlington from Gifts Nerd LLC
This ergonomic executive chair comes in breathable mesh fabric, which is great for any weather at all. The fabric doesn't stick to you in summers, and is also more comfortable to sit on than nylon fabric chairs. However, it has a cushioned seat, so that you can work throughout your day without having to get tired quickly and be able to maintain your productivity. The chair also provides the adjustability in its seathight, headrest and armrests which enables you to maintain your posture without having to cause yourself any kind of pain.
---
This product was recommended by Adi Donna from Cozy Down Home
This executive office chair is great for relaxing yourself in between work, to give yourself the comfort and rest you deserve. It reclines into a 135-degree angle, with a foot support that also comes out for you to relax your feet on. The adjustability of its seat height, armrest and footrest, allow you to adjust the chair according to your level of comfort. It makes it easy to adjust your height in accordance to your workstation, allowing you to work more productively. The double-layered ergonomic backrest that comprises soft elastic cotton and native sponge, is great for people who have lower back issues because it would allow the perfect lumbar support for their back and not cause the spine to bend too much.
---