This product was recommended by Muhammad Mateen Khan from PureVPN
It is the best floor lamp for decoration and lighting one's home office. This lamp consists of a white antique vintage design with an artistic stained glass shade that provides any room with a unique fantastic look. It is very tall, reaching heights of over 7 feet. The glass shade is protected by mineral oil. The lamp has a classic style that can fit in any room. Apart from being used for reading purposes in home offices, this lamp can be used in living rooms and bedrooms for decorative purposes and lighting. It comes in many colors, sizes, and designs due to its handcrafted nature. Two lamps of the same model may not be the same, thus making each lamp unique.
---
This product was recommended by Karen Lee from Things Around the House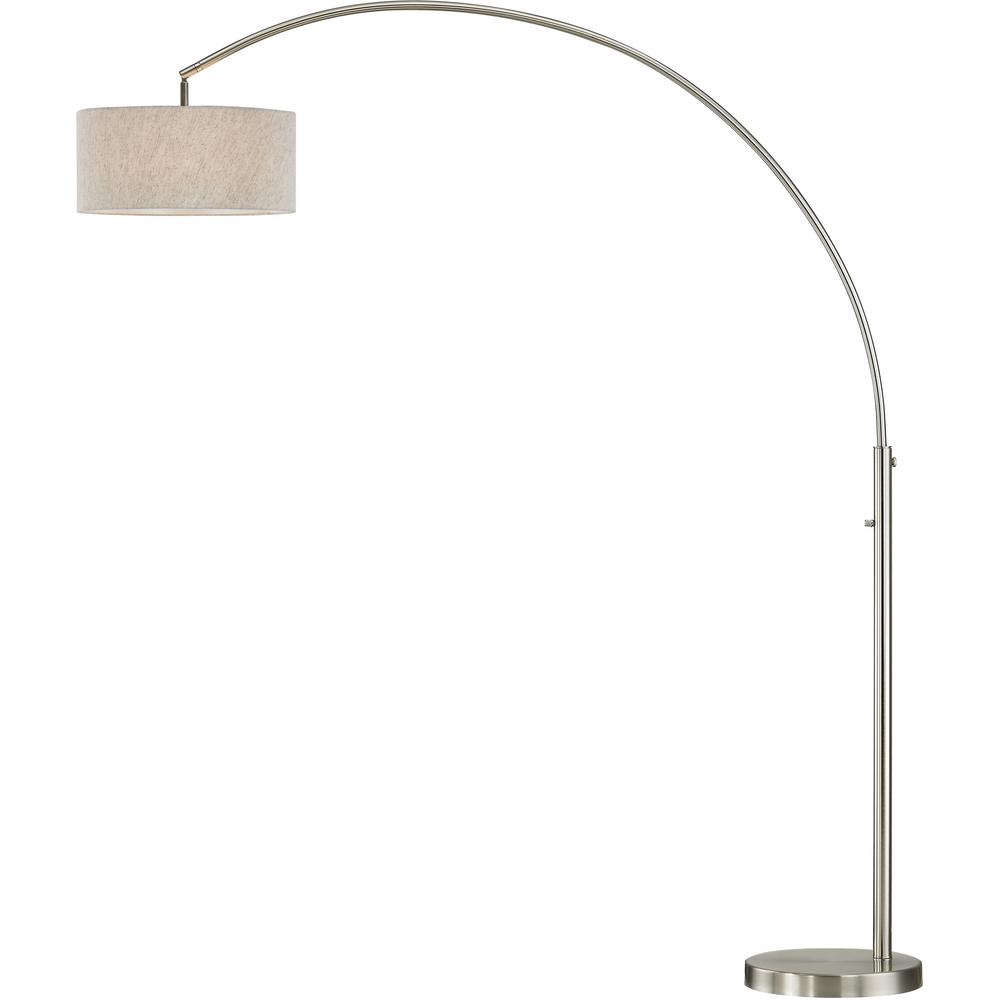 I have had this floor lamp in my home office for quite some time now and I love it for a few reasons. I love that I have the ability to swing it to whatever part of the room I want to make sure the lighting is just right for the work I am doing. Lighting is very important for getting into the right mood and being able to easily move where the bulb is can impact your energy and productivity. Another way this lamp can impact the feel of your office is through the dimmer option available. You can lower the lighting when needed or brighten the LED bulbs when you need a spark of energy. This is a great lamp for your home office. It looks great, can be moved around as needed, and dimmed to make sure the lighting is just perfect.
---
This product was recommended by Torben Lonne from DIVEIN
One of my personal favorites, this Sky LED floor lamp offered by Brightech is an excellent overall floor lamp for your home office. Its sleek and futuristic design, along with its super-bright LED lightning equivalent to 150 Watts, makes this lamp perfect for your any office environment. Consisting of a circular base, an adjustable and also circular headlight, and a 63 inches pole that holds them together, we can affirm that this lamp has an innovating and eye-catching finish that will draw the attention of your guests. Style aside, it will also perfectly fulfill its main purpose of brightening a large room without the need of additional lighting. What's really neat about this lamp is that it can be operated using wall switches or smart plugs, so it's compatible with virtual assistant AI such as Alexa or Google Assistant.
---
This product was recommended by Martin Seeley from MattressNextDay
I recommend this because it provides you with natural spectrum LED lighting, which is almost similar to natural daylight. The Optix lens of the floor lamp minimizes eyestrain enabling you to work or read longer.
---
This product was recommended by Martin Seeley from MattressNextDay
I recommend this because it provides you with the same amount of light you would get from natural daylight.
---
This product was recommended by Samantha Moss from Romantific
This floor lamp is the best for all kinds of activities in every office like reading, crafting, and working because it creates the right room atmosphere. It has 3 LED light heads that are 360 degrees rotating and dimmable lights that can illuminate up to 1856 lumens. It's black color matches any styling that you want and it's made with metal so you can be sure about the strength of this floor lamp.
---
This product was recommended by Sonya Schwartz from Her Norm
For someone who has a small office like me, multiple-use things are a life-saver. So, if you're going to ask me what is the best floor lamp for me, it would be the Brightech Modern Home Office Floor Lamps with Shelves. The reasons why I love this floor lamp are:
It is a multi-use lamp that serves as a floor lamp and a display shelf.
This is good whether you have a large office or a small office because it does not take up much space.
It is long-lasting, energy-saving, and eye-protecting because it uses LED lights with a warm light.
It has one electrical outlet and two USB ports where you can charge your devices.
---
This product was recommended by Dave Pedley from Your Cub
As a stay-at-home entrepreneur, I've spent a lot of effort getting my office space up and going. The environment and how one feels in it makes a big difference when it comes to productivity and motivation. I prefer lighting that isn't obscene, warm and mimics natural light. I typically go with simple lamps.
---
This product was recommended by Shari Smith from Shari – Sells
This lamp is so versatile that you can turn into a desk lamp or if you prefer it to be standing pole lamp, it can do that too. It has blue and yellow lights plus a dimmable feature so you can adjust it according to the brightness that you like. Not only that but it comes with a three-year warranty.
---